iGossip
It's on……AKA hits back at DJ Zinhle 'she is making a career out of shading me'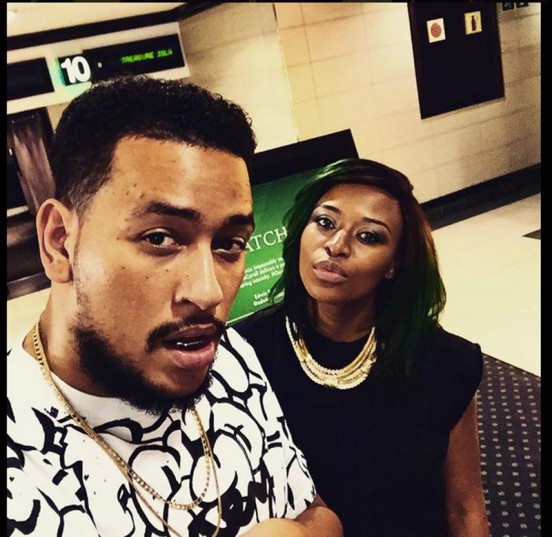 AKA has lit'up twitter this morning throwing massive shots at her baby mama – Dj Zinhle, and is backing up his current girlfriend – Bonang Matheba.
Firstly AKA is not happy that DJ Zinhle still has his+mother's pictures at her house and showed them on TV
AKA tweeted: Why are there pictures of myself and my mother in her house? And why does she make a point of showing it on TV?
Why are there so many pictures of my mother on Instagram …. And none of her own mother? It's weird. Let go. Please.
And he didn't like the fact that Zinhle posted photo on social media wearing that #NONKE tshirt by Euphonik. Well If you recall Euphonik blasted at Bonang Matheba weeks ago and started the #NONKE trend.
AKA tweeted: Yesterday was the end of me keeping my mouth shut. That post with the tshirt, totally unnecessary.
And according to the rapper: accusations have been thrown calling Bonang Matheba the B* word:
AKA tweeted: They called B* a whore for nearly a year now … Every single day. Not once has she spoken out. THAT is strength. THAT is grace.
Legal action was pursued because they started writing emails and letters trying to get B's sponsors to drop her. Bet you didn't know that?
AKA continued to reveal more:
Tweets: Why the fuck should I protect the mother of my child when she is making a career out of shading me?
Kairo has MY surname. I paid for that. Took care of my responsibility according to HER culture. So where is MY due respect as a father?
(Visited 1,712 times, 1 visits today)
Leave your Comment
comments