2016 was a good year for the Sneaker Industry – from new silhouettes introduction , dope collaborations and unexpected retro releases.
It's not the end of 2016 yet until we hear from some of the Sneakerheads about their recap, from their prime releases, sneakers they missed out on and their wishlist for 2017.
The first roundup we check out Werner Olckers, founder of Pretoria-based Sneaker Boutique Cop Capital.
He's a fan of various brands from adidas, Puma, ASICS, Nike to Reebok. His Instagram (wernerolckers) showcases plenty of kicks from his personal collection , including his latest pick ups.
Check out Werner Olckers recap below:
1. THE TOP 2 SNEAKERS THAT YOU REGRET BUYING IN 2016 AND WHY?
I don't regret any cops this year. If I had to pick two that weren't exactly what I expected, I'd have to go with the adidas NMD PK Japan Grey because it turned out to be more navy than grey. And the adidas Yeezy 350 Boost V2 just because it's basically a size too small in fit.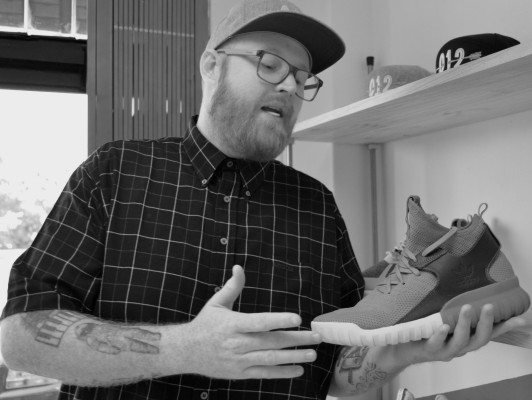 2. YOUR TOP 5 SNEAKERS RELEASES OF 2016 AND WHY?
1. Air Jordan Retro 1 High – Bred
This for me is just the perfect sneaker. It's heritage isn't outweighed by its hype. It looks good with pretty much anything. It's manufacturing is on point. And more than anything, it was affordable (if you could get your hands on it.)
2. Nike Air More UpTempo – Red/White
These are my favourite head-turning kicks of the year. Doesn't matter where you go, this sneaker will get you noticed.
3. adidas Yeezy Boost 750 – Grey/Gum
Out of all the adidas x Yeezy colabs so far, this one is my favourite. It's fantastically made. And the glow in the dark is the most responsive I've seen.
4. Diadora x Extra Butter N9000
I feel like a lot of people were sleeping on this Italian Stallion. The colours really pop, the materials used are premium and craftsmanship is everything you'd expect from the brand.
5. Puma x Daniel Ting Ching Duplex OG
This is a really really special release. I'm so happy to see a brand invest in South African creativity. This as a SA collector is a MUST HAVE. Not just for representing Mzansi, but because in two years time, the world will be crying for these. This is a piece of history.
3. MENTION 2 SNEAKERS YOU WOULD LIKE TO SEE RE-RELEASING IN 2017?
The two kicks I'm hoping they drop again in 2017 is:
Nike Air Foamposite One "Galaxy"
Air Jordan Retro 1 – High "Shadow."
4. ANY SNEAKER RELEASE THAT MISSED OUT ON THIS YEAR?
There's been a few I've completely missed out on just purely based on how difficult it is to find them in bigger sizes. The adidas NMD x Mastermind is definitely one. I also really wanted the Puma x Graphers Rock, but the size curve stopped at 11.
You can follow Werner Olckers on:
on Instagram – wernerolckers
on Twitter – @wernerolckers
and visit Cop Capital Store at (Shop 5, The Java Centre, 287 Lynnwood Road, Pretoria) and online on copcapital.co.za
Look out for our Second Round, dropping this week.
(Visited 302 times, 1 visits today)
Leave your Comment
comments