Interviews
INTERVIEW: The trio killing YouTube scene with local content – MicroWave Boys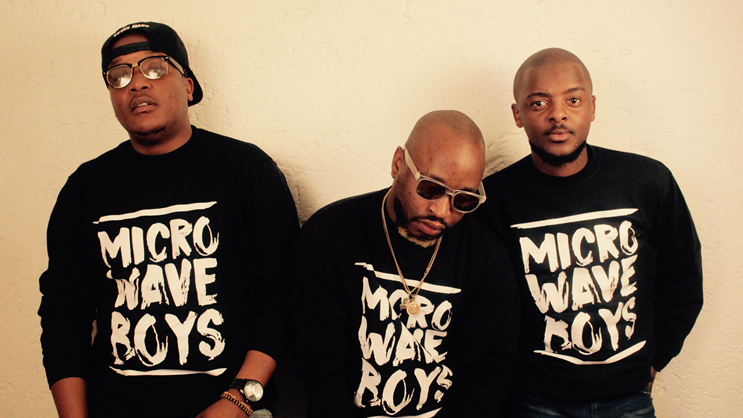 Talk about 3 dudes who are killing the YouTube scene with local content – MicroWave Boys.
This is a trio which consists of Larry Ngitis, Sipho and Sphaka. The boys bring you weekly series of their show 'MicroWave Boys' which made a debut in February 2017 and is broadcasted on YouTube. Their content is fresh, super crazy, talking anything from entertainment trends, celebrities, music, current affairs but they serve it cool.
We have production companies and public broadcasters who put their material on national TV, yes even on YouTube just for archive and online viewing. But to see young creatives being able to create a show on YouTube, with this dope approach and consistency…that has to be special (sorry we're not talking about YouTubers!). So far the series has managed to attract impressive viewership – with each episodes attracting a minimum of 15k views and the channel sitting on 3k subscribers. So what makes them so cool? How do they produce such cool content? And where are they taking this show?
We had a chat with them to answer all those questions….
How did you guys meet?
Well, me (Sipho) and Larry met years ago, we use to live in the same apartment complex, one day Larry was passing by my apartment and came by to ask for a lighter and that's the spark that ignited our friendship you could say lol. Sphaka we found passed out in the club one day we helped him up and he kinda just never went home
How did the idea come about to create this Youtube series 'MicroWave Boys'
We always coming up with new content, some is even on air right now with no credit us (coughs) but MicrowaveBoys is the one that really took off! Larry and Menzi our editor and director came up with the concept, and we brought it to life as a team. The initial reason was to put Sphaka out there and hopefully someone would recognise him and they would come fetch him but that never happened so we just kept going.
Why the name 'MicroWave Boys'
What's more exciting than that Microwave 'Ting! "sound that tells you that something delicious is ready for you? That's the idea, we take something ordinary and heat it up to perfection! That simple.
For someone who hasn't watched the series – what's the show all about?
A Satire news show about the coolest and most relevant news weekly
What do you hope to achieve with the show?
Lead the way in SA YouTube content and mostly importantly inspire others to do the same! Don't wait a second for anyone to tell you what to do, create your own lane and run it!
What the most offensive, or dump thing you guys have said and were trolled for it on social media?
So far nothing honestly, perhaps showing too much thirst at times with our hottie of the week lol
Do you have a script for the each episode or it's just anything goes?
No script or second takes baby! Anything goes once the camera starts rolling!
Your viewership numbers are impressive from episode to episode, do you feel your audience is enough at this stage or still hope to reach more?
Compared to international YouTubers we still have a loooooooong way to go so our aim is to double, triple those numbers and never stop growing!
Do you feel South Africans have completely fell in love with the idea of Youtube or Maybe everyone is worried about Data charges?
They've definitely fallen in love with it, we are evidence of that, but also DATA MUST FALL! Cause that thing is expensive man and is obviously holding some potential viewers hostage
What's next, new season, new show again?
We have few surprises coming, definitely more content! Merchandise drops end May and more interesting segments on the show rolled out across all social media!
Drop your comments below & Join the conversation , even on our Twitter or Facebook :
(Visited 1,180 times, 1 visits today)