News
Robert Marawa has left SABC
The South African Broadcasting Corporation (SABC) has on Wednesday announced that it has parted ways with Sports Presenter, Robert Marawa.
SABC Sport has accepted his decision to repudiate his contract with the SABC, which he entered into with SABC Sport on the 6th of June 2017.
It is reported that the SABC engaged Marawa several times to try and remedy the situation.
Group Executive for Sport, Sully Motsweni, says Marawa contributed immensely to the Sport brand within the organisation, especially on radio station Metro FM.
"It was hard for the SABC to accept but we concede to his decision."
"The SABC would like to thank Mr. Marawa for his service to SABC Sport and Radio at large and the corporation wishes him well in his future endeavours."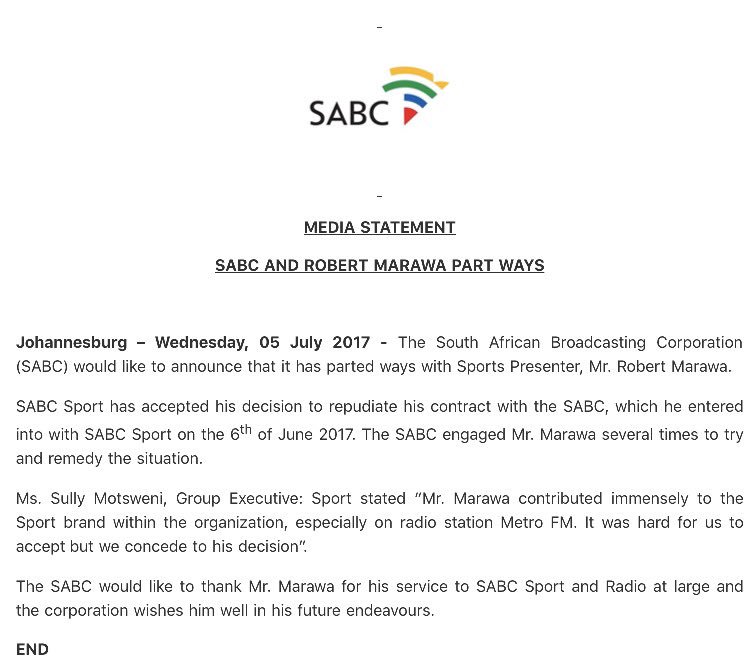 Drop your comments below & Join conversation on Twitter or Facebook :
(Visited 860 times, 1 visits today)