News
This is how you make your location private on Snapchat Map
Snapchat rolled out 'Snap Map' a few weeks ago – a feature which allows you to see where your friends are, who they're hanging out with and what are they up to. Now, this can be a very creepy thing, especially thinking of your safety even for teenagers who are using this social app. This could even lead to stalking and bullying.
On their blog, Snapchat says;
We've built a whole new way to explore the world! See what's happening, find your friends, and get inspired to go on an adventure!
It's easy to get started — just pinch to zoom out and view the Map! You decide if you want to share your location with friends, or simply keep it to yourself with Ghost Mode.
If your friends are sharing their location with you, their Actionmoji will appear on the Map.
So how does one avoid such or sharing your location?
As a user, you're able to choose whether you want to make your location visible to your friends or not at all, this is a setting called 'Ghost Mode.'
Ghost Mode allows you to keep your location private and still be able to locate your friend's location, that's if they have decided to keep their location public.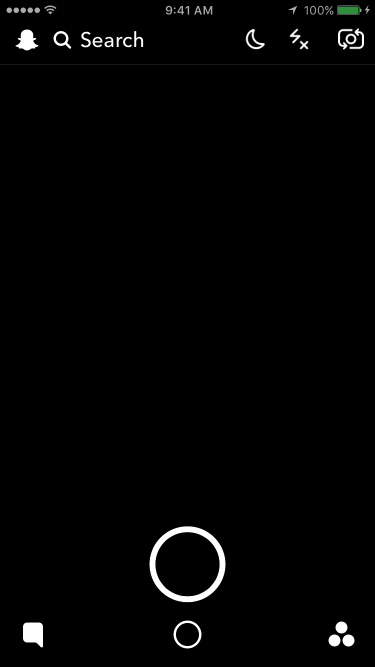 Location Sharing Options
When you open the Snap Map for the first time, you'll get a prompt to choose who to share your location with. Whatever you choose, you'll be able to update this setting later at any time!
Only Me (Ghost Mode): Your location won't be visible to anyone else on the Map. When you're in Ghost Mode, your Bitmoji will hold up a blue sign with a spooky specter 👻
My Friends: Your location will be visible to all of your friends on the Map as long as you are mutual friends. This includes any new friends you make too! If you want to choose this option later, go to 'Select Friends…,' scroll down to 'All Friends,' and tap '✓ Select All.'
Select Friends…: Choose specific friends to share your location with. Friends you select won't be notified that you chose them, but they'll be able to see your location as long as you are mutual friends!
To edit your location settings, just tap the ⚙️ button in the top-right corner of the Map screen! You can change who can see your location, or you can hide your location altogether by going into Ghost Mode 🙈
Drop your comments below & Join conversation on Twitter or Facebook :
(Visited 44 times, 1 visits today)