Sneakers
WATCH: Tyler, the Creator learns how the Converse One star is made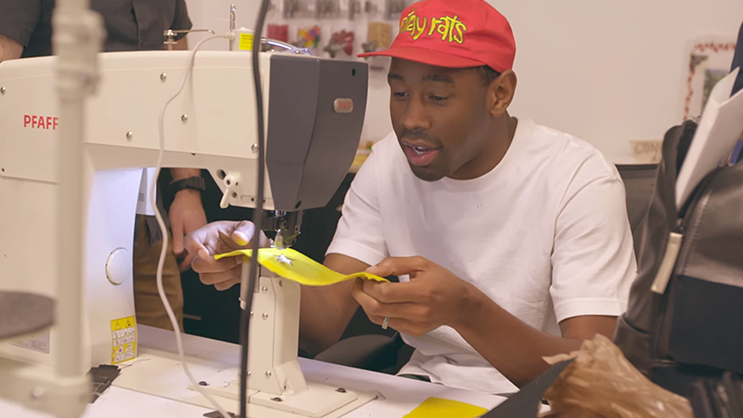 In the latest episode of VICELAND's Nuts + Bolts, Designer and hip-hop artist Tyler, the Creator visits Converse headquarters in Boston, MA to learn about the history of the Converse One Star and how it's made.
In the 4minutes 44seconds clip, Tyler is given a tour around the company, shown the first Converse One Star basketball shoes, how the rubber soles are made, cutting out the shoe pattern and even tries stitching a star onto one of the shoe pieces.
Take some time and watch the entire video below:
IN OTHER NEWS: The Converse One Star is releasing this weekend. 
---
Share your thoughts, drop your comments below & Join the conversation, our Twitter or Facebook:
(Visited 79 times, 1 visits today)