artists
ARTIST OF THE WEEK: DJ Fortee releases new single 'Do Me Right'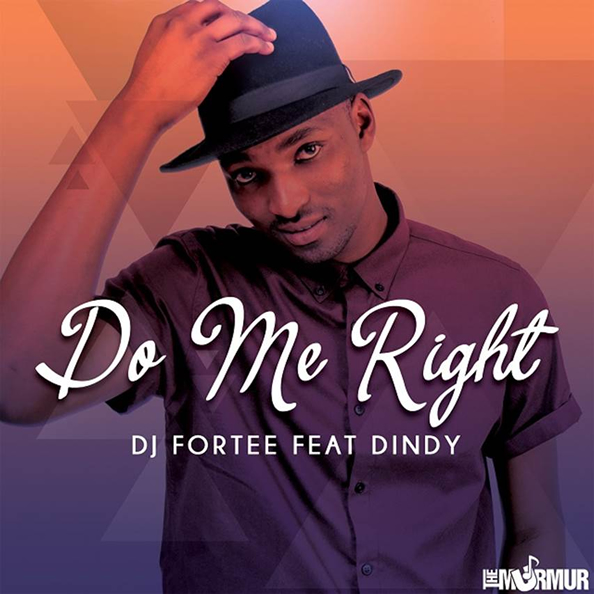 Katlego 'DJ Fortee' Tigele delivers yet another predictable smash hit titled Do Me Right featuring Dindy who also worked with the DJ producer on his previous chart topping single Naughty Dance.
"Do me right is a fun and sensual song that has an undeniable rhythm that will keep you on the dance floor" – DJ Fortee.
DJ Fortee is one of the hard-working DJ/Producer in South Africa.
In 2013 DJ Fortee released an astonishing album "Keep Walking" which featured amongst others a host of great artists, with Komplexity, Akhona, Petmuso, Rethabile and Tebogo J.
The release of House Afrika gained dedicated listeners in several areas, which lead DJ Fortee to perform at bigger shows sharing stage with "Black Coffee, Vinny Da Vinci, DJ Christos, Ralf GUM, Nastee Nev and DJ Oskido, just to name a few. DJ Fortee has also performed on a live DSTV show "Hit Refresh" on VUZU, and also has been guested on a couple of radio stations like: Metro Fm, Vow Fm, TUT Fm and other local community radio stations.
Later in 2013 DJ Fortee was again appointed to co-produce Mr.O's album "Trumuzik Elements" which featured the likes of Zano, Magic Soul, Mxo, The Layders, Howard and other both young and old artists.
Drop your comments below & Join the conversation on Twitter or Facebook :
(Visited 138 times, 1 visits today)
Leave your Comment
comments
Related Topics:
Black Coffee, Culture, DJ Christos, DJ Fortee, Facebook, Nastee Nev, Oskido, Ralf Gum, Social Media & Networking, Trumuzik Elements, Vinny Da Vinci, Vuzu