Lifestyle
Spend R10K For A Night At This Luxurious Villa in Cape Town
Award-Winning Luxury Villa in Cape Town.
Invermark 21 is a mid-century modern masterpiece, situated in one of Cape Town's most sought-after areas, Higgovale, mere minutes away from town, the beaches and overlooking the City Bowl, the city lights and the harbour.
Originally designed by Gilbert Colyn, famous for amongst others the Trust Bank building (now ABSA) on Adderley street, it won an Institute of Architects award.
The house has been very carefully sited amongst a number of magnificent mature yellow wood, ficus and nuxia trees giving it a rare country forest feel while at the same time being in the heart of the city. The home enjoys two distinct aspects- with the Pool and Terrace overlooking the city lights and a treed mountain aspect with a wonderfully spacious garden, Boma (fireplace terrace) and 18m long water feature.
You now have a chance to stay at the award-winning villa for R10,998 per night by booking your accommodation through Airbnb .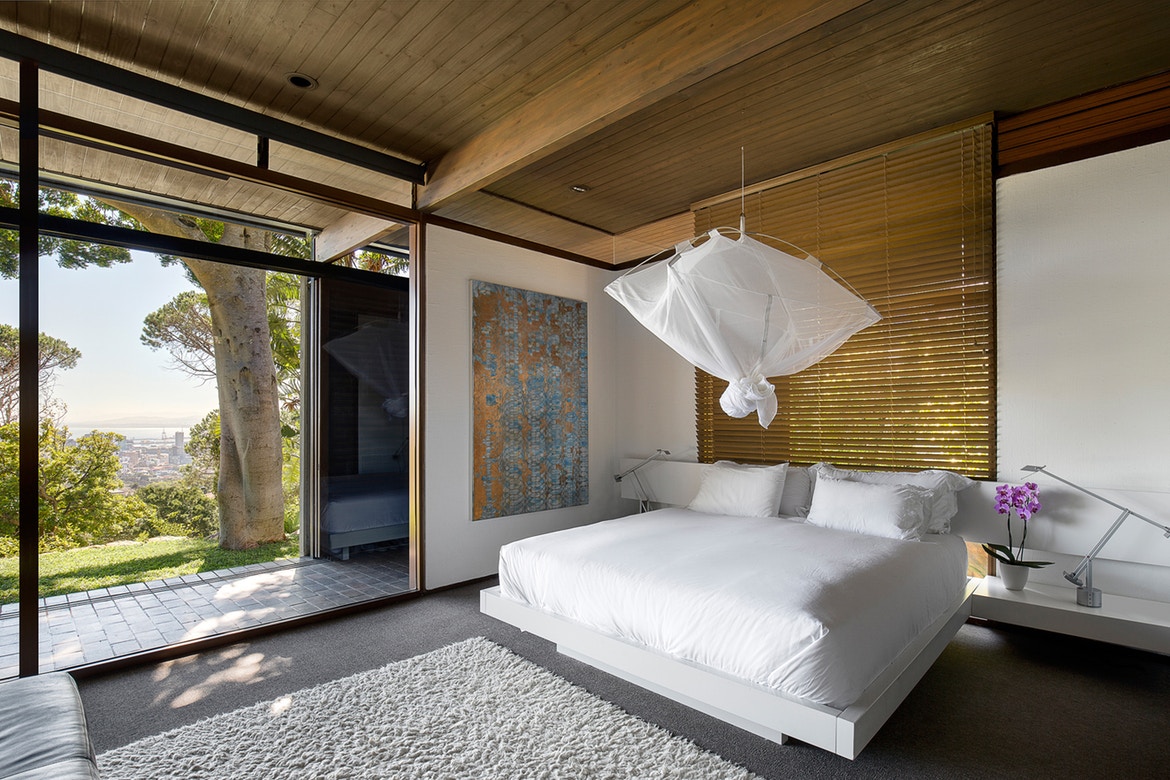 images by SAOTA
---
Share your thoughts, drop your comments below & Join the conversation, our Twitter or Facebook:
(Visited 520 times, 1 visits today)