News
Introducing KARHU Synchron Classics – Now Available
Here's a look at Finland's legendary brand 'KARHU'.
KARHU, meaning "bear" in Finnish, is a leading running brand in Europe and has provided technical running and outdoor gear for 100 years. With an authentic heritage in running and a deep connection to the outdoors, KARHU follows the Finnish principles of design simplicity and running purity. KARHU shoes have been worn on the feet of the greatest Finnish runners, including Boston Marathon champion Olavi Suomalainen and Olympic champ Paavo Nurmi.
THE SYNCHRON CLASSIC OG 
Now, launching in South Africa the Synchron Classic features a new compression molded EVA midsole which is currently in most modern running shoes. The dual density construction remains true to the original version from the early 1990s. The upper materials have been improved to premium pigskin suede from synthetic overlays while the original mesh appearance remains true.
THE SYNCHRON CLASSIC 
When it comes to the Synchron Classic, Karhu packages the model with the same heritage and craftsmanship as the original 1995 version. The fall colour ways incorporate pigskin suede for a soft comfortable feel. The traditional Synchron Classic nylon mesh is tightly woven to limit water entering the shoe.
THESYNCHRON CLASSIC OUTDOOR
Karhu has used pigskin suede and water repellent nylon in the latest construction of the Fusion 2.0. A blue and grey speckled injected EVA midsole hints at the surrounding bodies of water viewed along the trail. Nylon rope laces complete the outdoor package feel.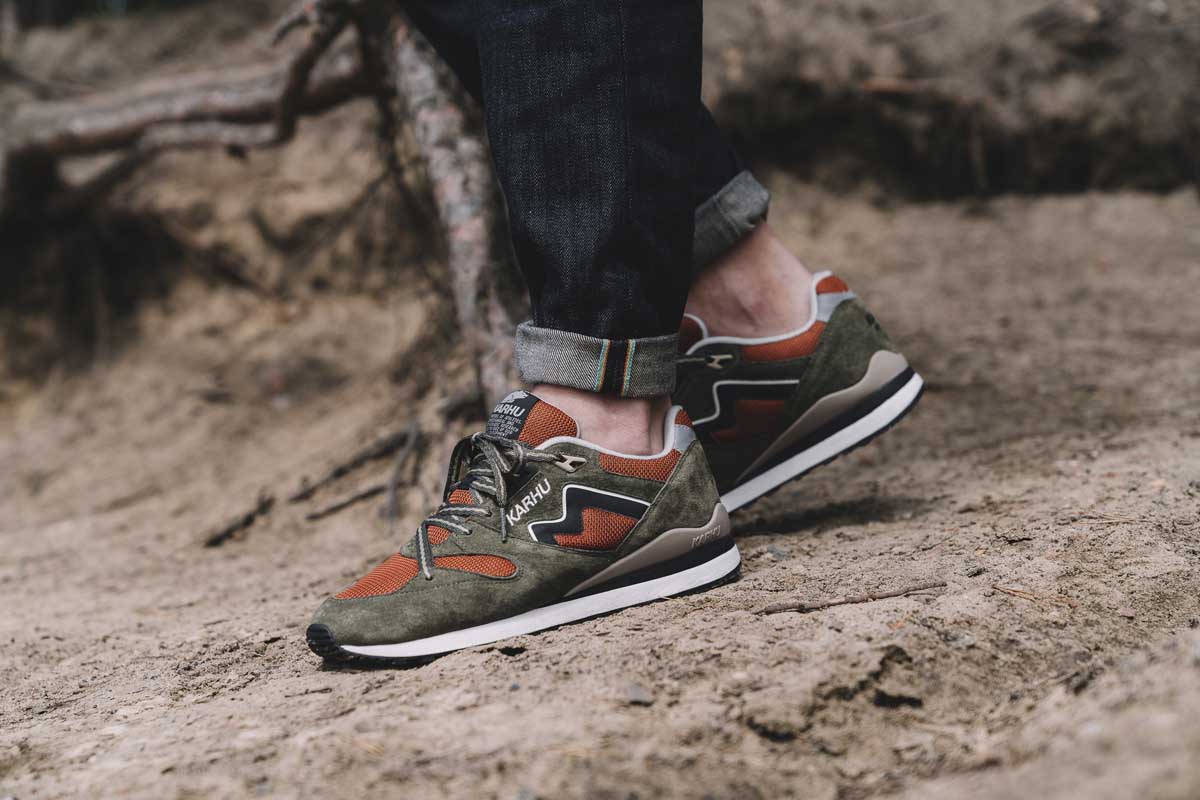 To modernize the silhouette, Karhu makes the Air Cushion technology both visible and functional in the outsole. Most importantly, Karhu keeps the unique Synchron lacing structure which served as a way to tighten the forefoot upon repeated use.
You can now pick up the three Karhu Synchron Classics at Anatomy (in-store and online) for the retail price of R2499 each.
---
Share your thoughts, drop your comments below & Join the conversation, our Twitter or Facebook:
(Visited 592 times, 1 visits today)