Music
ALBUM OF THE WEEK: Oskido's '50 Degrees' is nothing but a great VIBE [REVIEW]
Featuring Bucie, Nokwazi, Dr Moruti, Professor and more.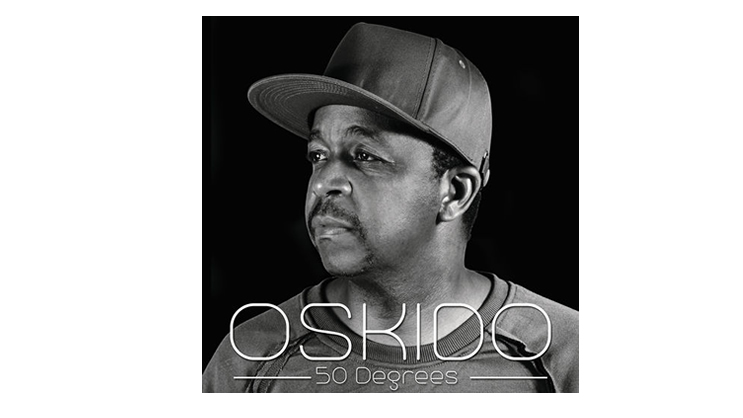 Oscar Wa Rona – Oskido has once again put together a solid album to add a groove to our archive.
Titled '50 Degrees,' the album is packed with 12 brand new tracks, which includes his two leading singles; Amagrootmaan and Ska Forgiva.
As usual, Oskido always invites a number artists on most of his projects to bring a versatile sound. Featured acts include; Bucie, Nokwazi, Bhizer, Mque, Dr Moruti, Professor and a bunch more. Like said, by so doing this gives the album a versatile sound and ofcourse more room for creativity, also allowing each artist to bring in their element to this.
With this project, Oskido takes us on an interesting journey with dance and groovy sound. He sticks to his signature sound of putting together various elements of House music, a touch of kwaito and the most buzzing Gqom.
Amagtootmaan takes a step into the kwaito sound while it's still a groovy jam. And if you listen to Pepereza (feat. Dr Moruti , McKenzi) you get introduced to a who new samba and tribal sound, while the vocals make the jam a sing-along. This is nothing but pure vibe. Jumping to Ngci (feat. Mque), you get a deep house sound type of mood with clean vocal input. And same goes for Hater On Side (feat Bucie), deep and soulful. Bucie has always delivered an impeccable work when it comes to vocals. And it's this type of sound that reminds us that Oskido is still a great house head and hasn't for a bit lost his touch.
We get the whole Gqom vibe when you jump to Ma Orange (feat. Candy, Nokwazi, Bhizer & Western Boyz). This is the same vibe of groovy and jumpy beats with an intact vocal work. The rest of the tracks on the album remains a solid work and carries on the differents elements.
The album is made for everyone who wants to have joy, indulge in a chilled mood or just want to throw a party. Without a doubt this is a solid delivery from The Big O (he is still a genius on this), he went crazy with this one, still creative, experimental and more important, he presented the relevant message and sound that we can all relate and attach to.
If you haven't checked out the album, stream it below:
Drop your comments below & Join the conversation on our Twitter or Facebook :
(Visited 225 times, 1 visits today)