cars
Lamborghini unveils a new SUV model 'Urus'
Lamborghini has launched a new SUV model – Urus (named after a wild ancestor of domestic cattle) to take on Mercedes G-Class, the Bentley Bentayga and Porsche Cayenne.
This is Lamborghini's first SUV since the releases of LM002 model, built between 1986 and 1993.
The Urus has a 4-litre V8 twin-turbo engine delivering 637 bhp and 850 Nm of torque. It can accelerate from 0-100 kmph in 3.6 seconds and has a top speed 305 kmph. Its 4WD system gets active torque vectoring and four-wheel steering.
The engine is paired with an automatic eight-speed gearbox and the car is also setup with all-wheel drive and torque vectoring.
A plethora of driving modes tune the car to optimise performance in various different environments.
First customers due to receive their vehicles by spring 2018. Here is a closer look at Lamborghini's 'super SUV':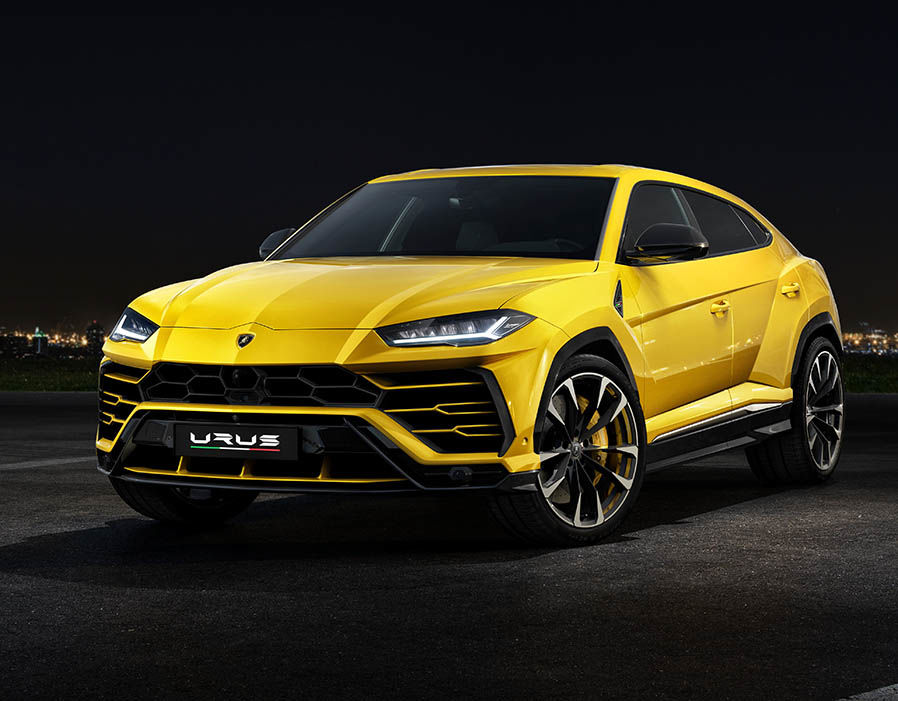 Drop your comments below & Join the conversation on our Twitter or Facebook :
(Visited 967 times, 1 visits today)