News
MOVIE OF THE WEEK: 'Fifty Shades Freed' arrives this week in cinemas
Christian and Anastasia story continues…
It's Fifty Shades week! Yep, 'Fifty Shades Freed' will debut this week at theatres.
The film is third chapter based on the worldwide bestselling "Fifty Shades" phenomenon.
Jamie Dornan and Dakota Johnson are still main characters, playing Christian Grey and Anastasia Steele.
Fifty Shades Freed co-stars Eric Johnson, Eloise Mumford, Rita Ora, Luke Grimes, Victor Rasuk, Max Martini, Callum Keith Rennie, Bruce Altman, Arielle Kebbel, Robinne Lee, Brant Daugherty, with Kim Basinger and Marcia Gay Harden.
Fifty Shades Freed is directed by Fifty Shades Darker's James Foley, produced by Michael De Luca, Dana Brunetti and Marcus Viscidi, alongside E L James, who is the creator.
This time you won't have to wait for Valentine's, you can go watch Fifty Shades Freed on 09 February. Here's a trailer to get you started:
Starring: Jamie Dornan, Dakota Johnson, Eric Johnson, Eloise Mumford, Rita Ora and more.
Genre: Drama, Romance
Director: James Foley
MPAA Rating: R (for strong sexual content, nudity, and language)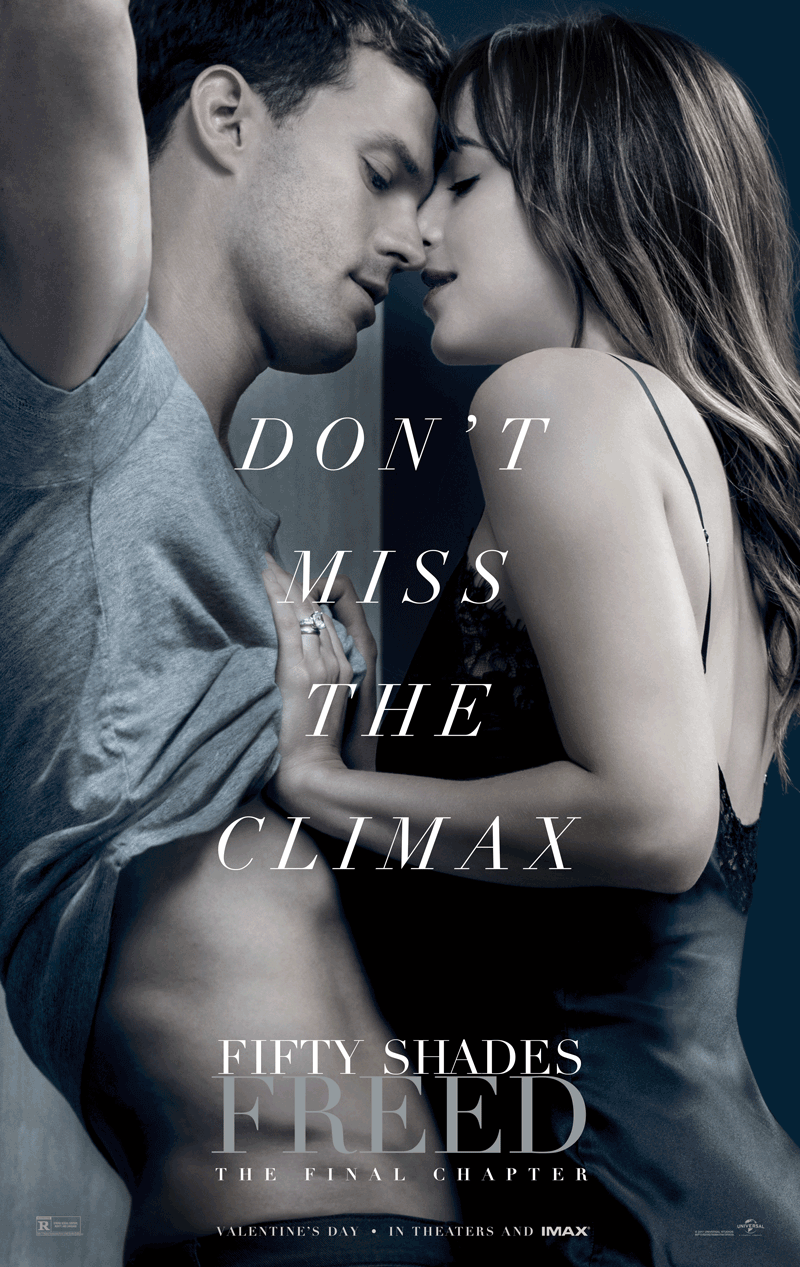 Are you looking forward to watching this film? Drop your comments below & Join the conversation on our Twitter or Facebook :
(Visited 117 times, 1 visits today)