Fashion
Riky Rick to host #CottonClubRecords Pop-Up Store in Braamfontein this weekend
#CottonClubRecords Pop-Up Store Is Opening in Braamfontein This Week.
In addition to announcing a new record label 'COTTON CLUB RECORDS' and a deal with Sony Music, Riky Rick will host a one-day-only pop-up store at Braamfontein.
Opening Saturday, 24 February 2018 at RHTC Playground Store (70 Juta St, Johannesburg), the store will sell a range of T-shirts and Caps and the Pop-Up store will be open from 12:00 pm until 4:00 pm.
So to those who are keen for a FREE Cotton Club Records team t-shirt, head to Instagram and repost the image below with the hashtag #CottonClubRecords and show up with your post this at the pop up before 12:30.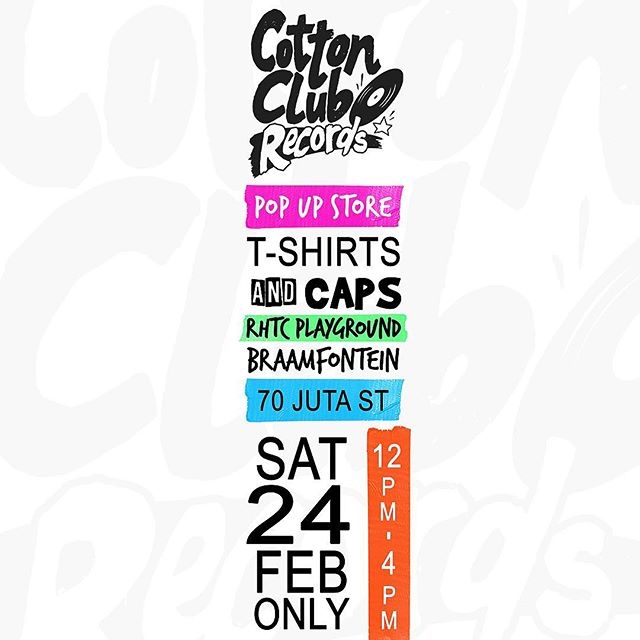 ---
Share your thoughts, drop your comments below & Join the conversation, our Twitter or Facebook:
(Visited 1,667 times, 1 visits today)