News
New drama series 'eHostela' coming to Mzansi Magic in January
Starring Zola Nombona, Bheki Sibiya, Wiseman Mncube & more.
Fans who are enjoying more of local production and series, can look forward to a brand new drama eHostela coming to Mzansi Magic in January.
The 13-part series is produced by Stained Glass Productions and stars; Zola Nombona, Thobani Nzuza, Bheki Sibiya, Wiseman Mncube to mention a few.
eHostela chronicles this world through the eyes of young inkabi Mndeni (Thobani Nzuza) and was entirely shot in KZN.
Mndeni, the adopted son of respected ring leader Mancinza (Bheki Sibiya) has ambitions of leaving this world behind to focus on his true passion – maskandi music. All seems to be going to plan with Mndeni's commitment to one last hit, but his loyalty to the family is suddenly questioned when he meets Khethiwe (Lungelo Mpangase) at a maskandi competition and allows himself to fall in love. The thorny details of his last hit are soon revealed, and the young assassin's life is suddenly plunged into turmoil.
Viewers will quickly be choosing sides between Mndeni and his more violent brother Jama (Wiseman Mncube), Mancinza's biological son and assumed heir to the family business. Despite both brothers being inkabi, Jama is the polar opposite of Mndeni, driven by ambition and a ruthless hunger for power. Jama's rage and jealousy spirals out of control when it's revealed that Mancinza planned to leave the family business to the more reclusive Mndeni.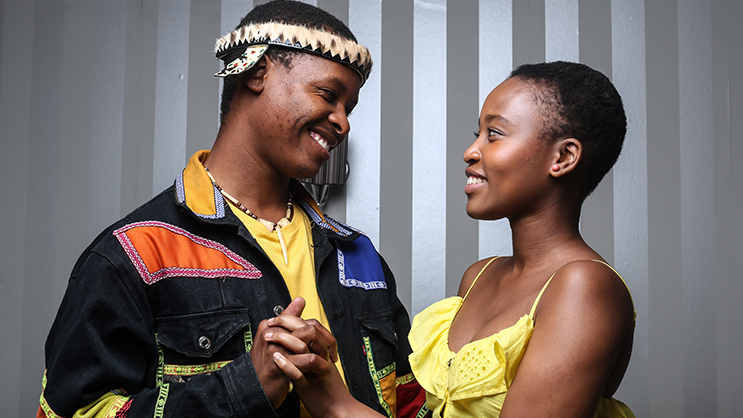 Meanwhile, a local police force incapacitated by fear dare not set foot in the infamous Delafuka Hostel's surrounds. Detective Brightness Sithole (Zola Nombona) has been transferred to the region and she has a lot to prove in this hostile male-dominated setting. She is assigned to KwaDela Police Station situated just outside the dangerous hostel.
Sithole believes that The Brotherhood are the cause of the lawlessness in the community and is hellbent on breaking the world of corruption, murder and crime. Her partner, Detective Nkomo (Martin Ziqubu) is widely respected in the community and highly celebrated in the police force. He lost his former partner to the Delafuka Hostel, when the hitmen sent a strong message to the police about their "territory" and Nkomo has an axe to grind.
eHostela will debut on on Mzansi Magic at 8PM on Sunday, 06 January 2019.
---
Share your thoughts, Drop your comments below & Join the conversation, our Twitter or Facebook:
(Visited 7,132 times, 2 visits today)