Fashion
This ASICSTIGER x atmos x solebox combo is now available!
GEL-LYTE III + Track Jacket + Track Pants
The first ASICSTIGER x solebox collaboration dates back 10 years – and for 2019 German sneaker boutique Solebox has linked up with the Japanese retailer atmos to work on the GEL-LYTE III silhouette, adding the camo design.
The collaboration merges the DNA of both the brands, while atmos gives the model its own twist through its striking signature snow-tiger-camo pattern, the grey and purple colour-scheme reflects both the urban Berlin vibe and the heritage of ASICSTIGER x solebox collaborations.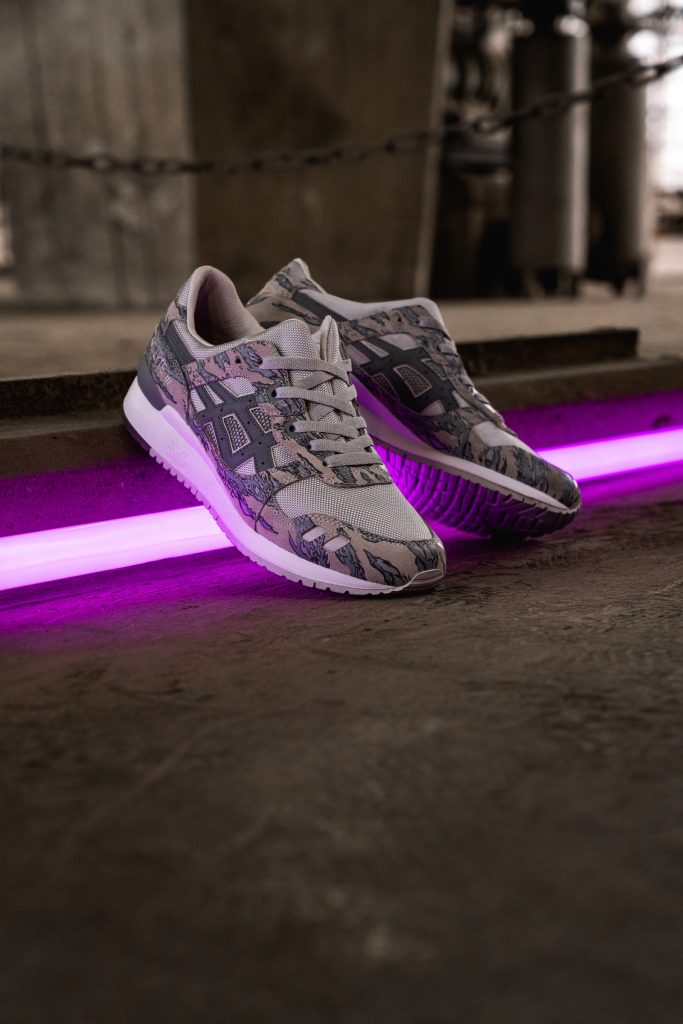 Coming from the 2008 "SOLEBOX x ASICS Gel Lyte III x The Sun", parts of the upper further change their colour to bright purple once hit by UV light, further used as the accent colour.
Some upscale details accomplish the conspicuous design. The lace-tips, as well as the backside, got printed with both an atmos and solebox logo while the sole is partially icy on the heels and further features embedded emblems. The GEL-LYTE III comes with a smooth leather lining inside which ensures an exclusive appearance and provides convenience while wearing.
Accompanying the GEL-LYTE III silhouette is the Track Jacket + Track Pants, both featuring the snow-tiger-camo pattern.
For those who are loving this combo, you can pick up the pieces at Shelflife (Joburg & Cape Town), also online www.shelflife.co.za.
Solebox x atmos x ASICS GEL-Lyte III – R2,499.00
Solebox x atmos x ASICS Track Jacket – R2,099.00
Solebox x atmos x ASICS Track Pants – R1,699.00
---
Share your thoughts, Drop your comments below & Join the conversation, our Twitter or Facebook:
(Visited 889 times, 1 visits today)