Events
Red Bull brings The Young & Infamous this weekend in Braamfontein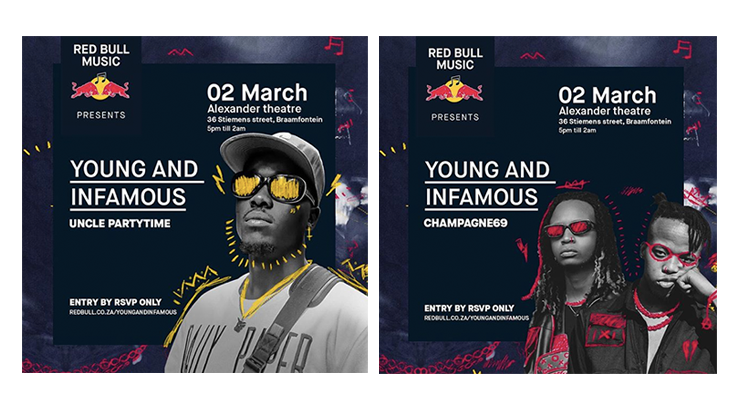 Red Bull will bring together local talent on stage this weekend.
The Young & Infamous concert is a celebration of the new rumbling underground trap and rage artists.
The event will see the most prominent of the new wave performing at the Alexander Theatre, on Saturday, 02 March 2019.
The line-up includes DJs Uncle Partytime and Sean Kross, trap duo Champagne 69,Joburg south rappers Lethabo Ascid and Gator.
Soweto skate thrash punk band TCIYF, Mr Sippy dippy Willy Cardiac and style rap phenoms 45 Degrees and Windows 2000.
Doors open at 17:00 and is free to attend. Limited capacity, on redbull.com.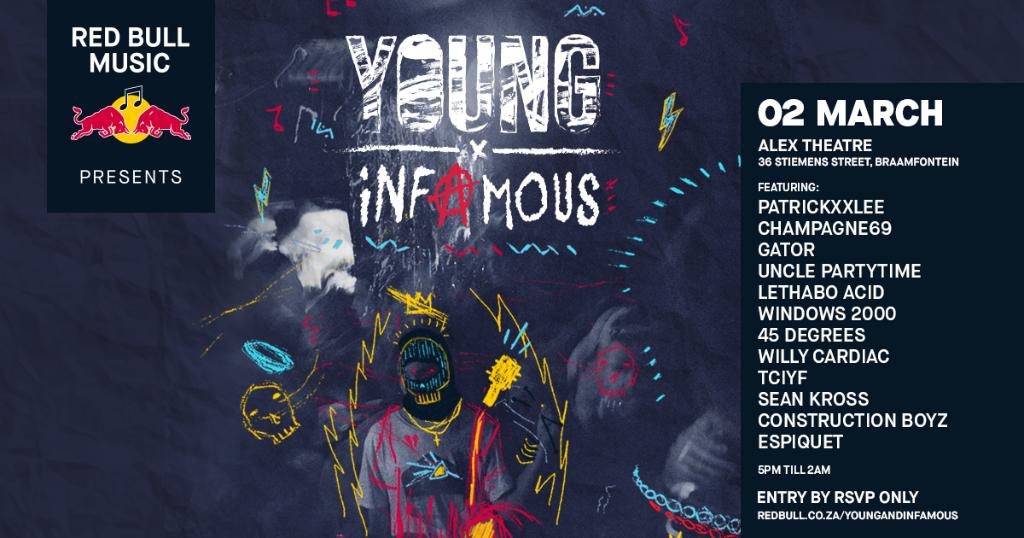 ---
Share your thoughts, Drop your comments below & Join the conversation, our Twitter or Facebook:
(Visited 65 times, 1 visits today)