News
Take a look a the upcoming Nike Air Max 98 "La Mezcla"
One of a kind Air Max 98 by Gabrielle Serrano (NYC)
In 2018, The Nike: On Air contest brought thousands of participants to workshops in New York City, London, Paris, Seoul, Shanghai and Tokyo, where locals dreamed up shoe designs inspired by their communities. In May, 18 finalists were narrowed down to six winners (one from each city) who were invited to work alongside Nike designers and developers to bring their designs to life.
One of the winners includes Gabrielle Serrano aka Queen Leo reppin' New York City. Serrano designed this upcoming Nike Air Max 98 "La Mezcla" (or "the mix), which represents the diverse complexions of NYC that combine race, ethnicity and cultural background, highlighting what makes the city special: it's people.
The Nike Air Max 98 "La Mezcla" features a diverse mixture of hues with a gradient on the upper to represent the different race, ethnicity and cultural background of NYC, the model's upper features white that fades to tan, light brown and black. Textured mudguards, mismatching laces of light blue and lime green, along with matching swooshes and laces are also detailed on the base. Finally, the design is topped off by custom insoles, a white midsole and light blue Air Max cushioning.
Look out for the Nike Air Max 98 "La Mezcla" to release on Saturday, 13 April 2019 via Nike.com, for the retail price of R 2,899.95.
Continue browsing more images below: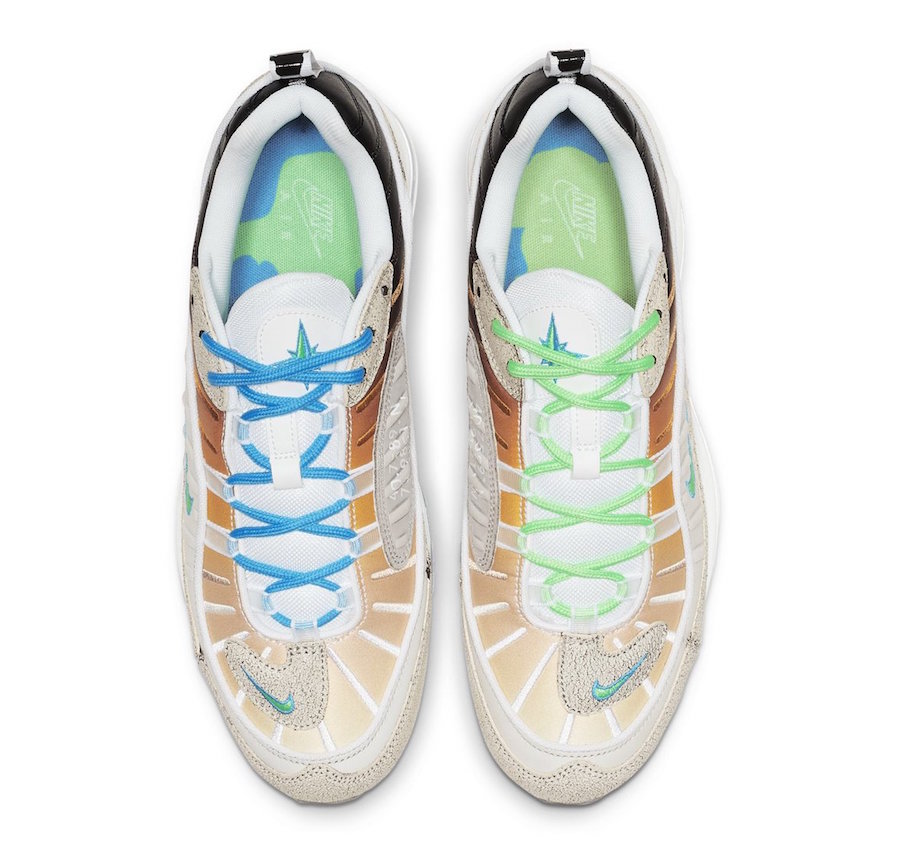 ---
Share your thoughts, drop your comments below & Join the conversation, our Twitter or Facebook:
(Visited 226 times, 1 visits today)