Fashion
Nike unveils the Stranger Things Collection – releasing this June
Ahead of season 3 premiere
Building up to season 3 of American horror TV series 'Stranger Things', the Swoosh brand will be releasing the #NikeStrangerThings Collection which consists of apparel and sneakers.
Set in the summer of 1985, season 3 of "Stranger Things" finds small-town Hawkins, Indiana, in the midst of change (no surprise). The show's core protagonist group is on the cusp of high school, grappling with themes of love and friendship, and tackling a looming danger.
As in the prior two seasons, 1980s nostalgia informs the Hawkins scene. This extends to the costuming, where classic Nike footwear and brand marks are common. Off-screen, this nostalgia is the impetus for the Nike Stranger Things collection, highlighting the Cortez, Blazer, and Tailwind.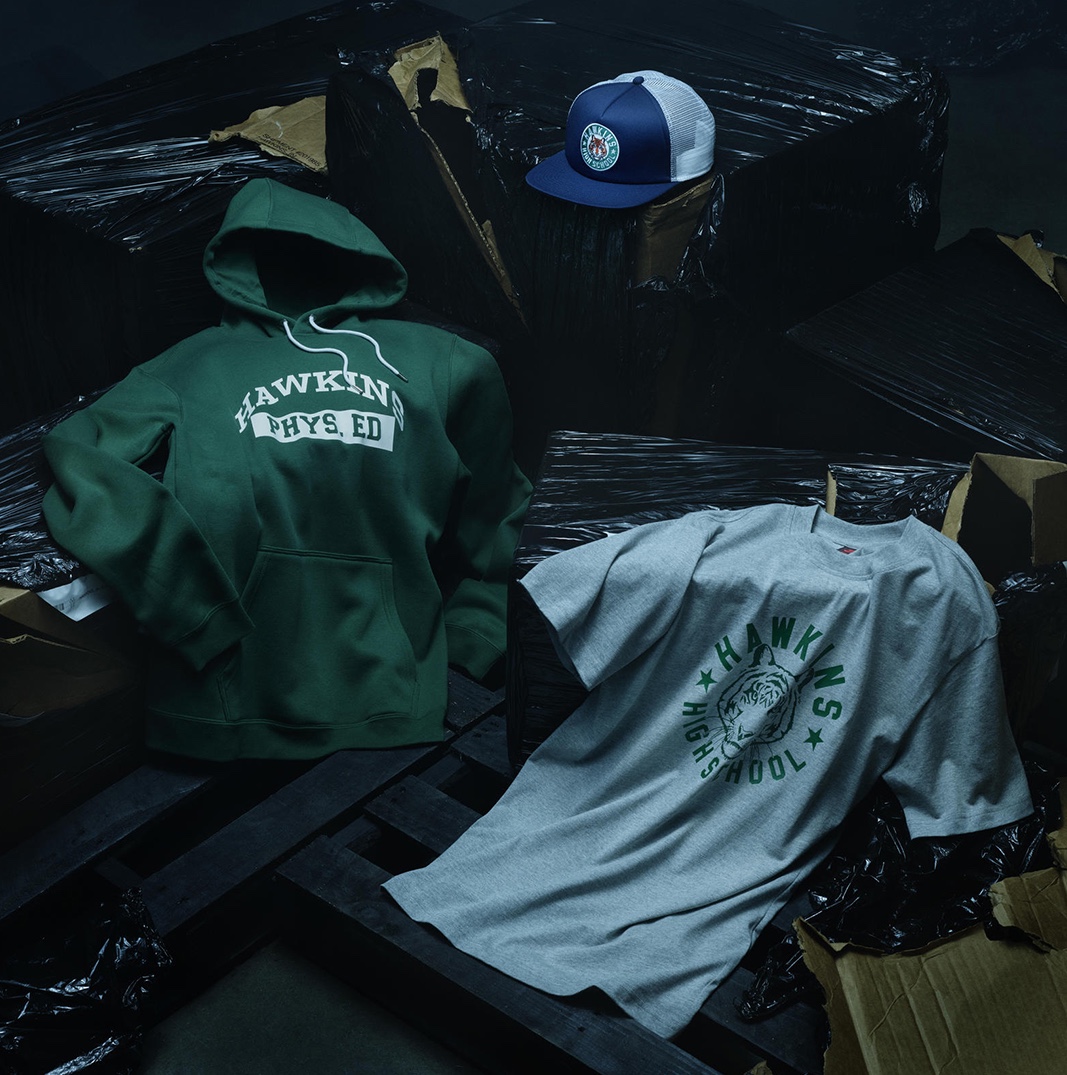 The sporting world in 1985 was also undergoing a radical change — the energy was reverberating from the summer games in Los Angeles and pro basketball was swinging firmly into its showtime era. At Nike, 1985 was the year visible Air began to take shape (realized two years later in the Air Max I) and when the iconic Dunk emerged on collegiate basketball courts. Meanwhile, the Cortez, Blazer and Tailwind remained sport and style staples, granting a timely authenticity to the Stranger Things collection.
The first drop of the collaborative capsule incorporates Hawkins High's green and orange color scheme and Tiger mascot into a spirited mix of apparel and footwear. Sweat suits and complementary T-shirts channel 1980s phys-ed class style and three sneakers match accordingly. The pieces launch June 27.
A second drop of shoes arrive July 1. Dubbed the "OG Pack," each shoe carries a red, white and blue color scheme and celebrates 1985 Independence Day with a year marker on the heel and special firework display sock liner.
---
Drop your comments below & Join the conversation on our Twitter or Facebook :
(Visited 791 times, 1 visits today)