News
Sony announces two new affordable APS-C models: a6600 and a6100
With stabilization and improved battery life.
Sony has announced two new APS-C sensor mirrorless cameras, the a6600 and a6100, bringing the features you find on their high-end camera to a budget model.
The new, extremely versatile a6600 camera comes with in-body Image Stabilization and Enhanced Battery Life. The a6600 has been designed to address the needs of the most demanding photographers and videographers, while the new a6100 is targeted at users who are looking to produce high-quality photos and videos with an interchangeable lens camera.
In addition to the new bodies, the Sony APS-C range has been further strengthened by the launch of two new lenses: E 16-55mm F2.8 G and E 70-350mm F4.5-6.3 G OSS. Sony's "One Mount" solution for both APS-C and Full-frame cameras provides creators an extreme amount of versatility for all of their photography and video needs.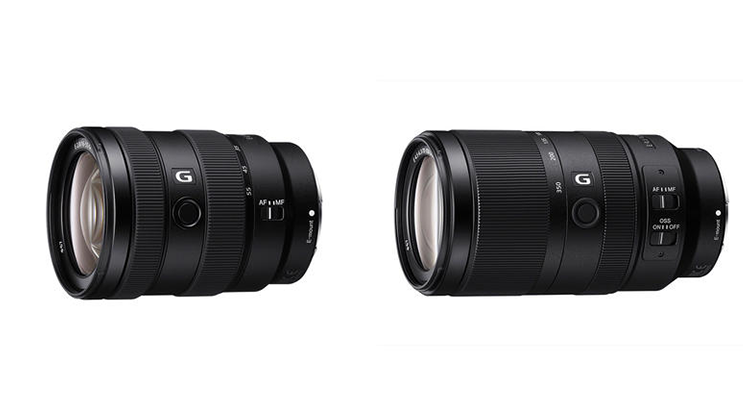 The a6600 and a6100 offer 24-megapixel resolution, Real-time Eye AF for both humans and animals and offer a lightning-fast autofocus acquisition time of 0.02 seconds.
The a6600 also offers Real Time Eye AF in video. When activated, the eye of a subject is automatically tracked with high precision and reliability, allowing the shooter to focus on the content itself as opposed to what is in focus or not.
Additionally, both cameras can shoot high-quality 4K video, and include a microphone jack and flip screen that allows for easy framing and shooting of vlog-style content. The a6600 also features a headphone jack to monitor audio.
Availability:
The a6600 will be available in November priced at $1,400 for Camera body only, $1,800 for Camera kit with Sony 18-135mm Lens.
The a6100 will be available in October, priced at $750 for Camera body only, $850 for Camera kit with Sony 16-50mm Lens and $1,100 for Camera kit with Sony 16-50mm Lens and 55-210mm Lens.
Here's a closer look at the two models:
---
Share your thoughts, Drop your comments below & Join the conversation, our Twitter or Facebook:
(Visited 191 times, 1 visits today)