News
A CLOSER LOOK AT: Miller Genuine Draft Custom Sneakers
#ItsMillerTime
---
MADE POSSIBLE BY MILLER GENUINE DRAFT
---
In one our of our recent #YMZStories episodes, we linked up with Thabiso Radebe of Black Faff to talk about the business of Sneaker Customization, and how it has become a big deal for the Sneaker Culture.
Thabiso shared his journey on how the Black Faff was established, to working with different brands and mastering the best customizations. In addition, we tasked him to do something crazy on the three sneakers, Nike Air Force 1 (Black), (White) and the Converse Chuck Taylor All-Star.
Embracing the Urban life with Street style, we went for iconic models (Nike Air Force 1) whether the All-White or All-Black they are both a must-have in your collection and you can't go wrong with putting them on with most of your outfits, perfect for any chilled day vibe to a crazy night out. Another iconic model, the Converse Chuck Taylor – remains famed for its versatile style.
See all the three custom sneakers below – crafted by @blackfaff: 
NIKE AIR FORCE 1 – WHITE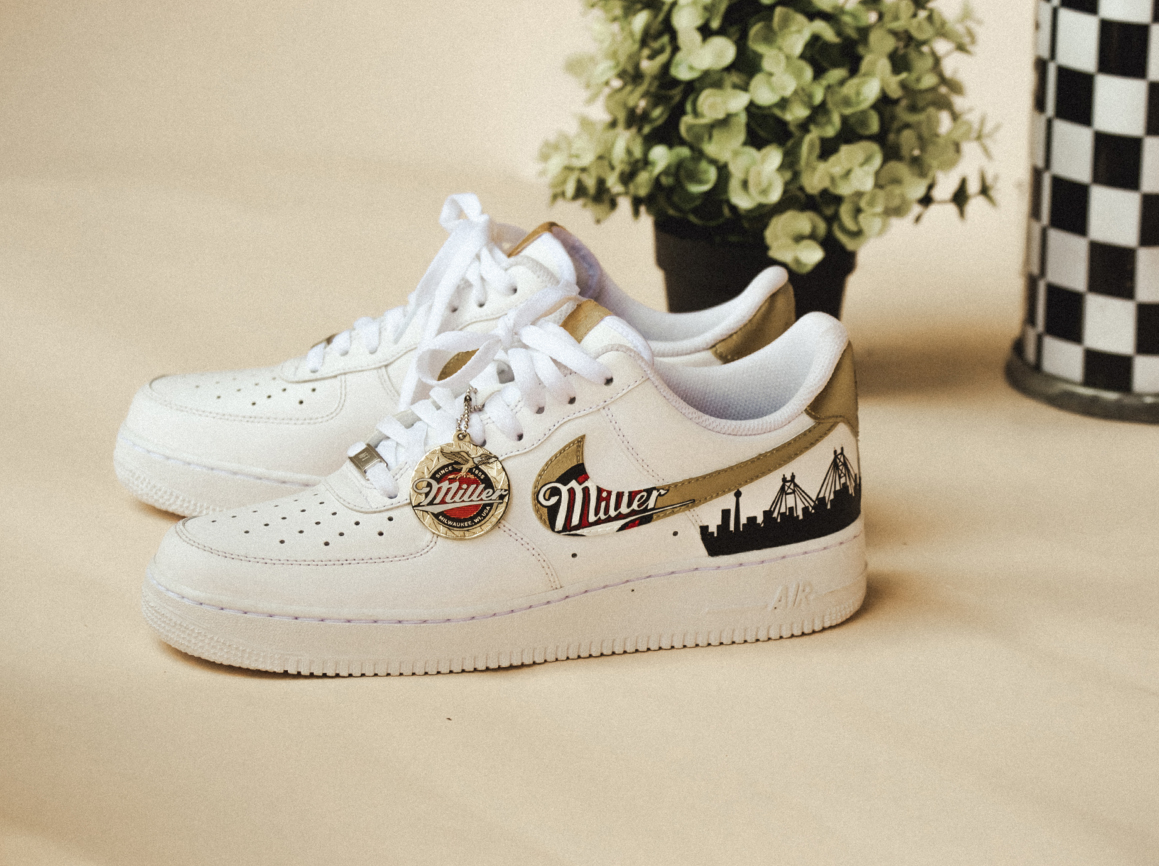 Dressed in White, Black, Gold colour scheme, this #YMZXMiller Air Force 1 features the Miller Genuine Draft logo on the Swoosh, with Joburg City skyline covering the back of the shoe in Black. The Gold colour hits the Swoosh logo, back tab, and the tongue tag. Completing the shoe design is the custom Miller Genuine Draft tag.
NIKE AIR FORCE 1 – BLACK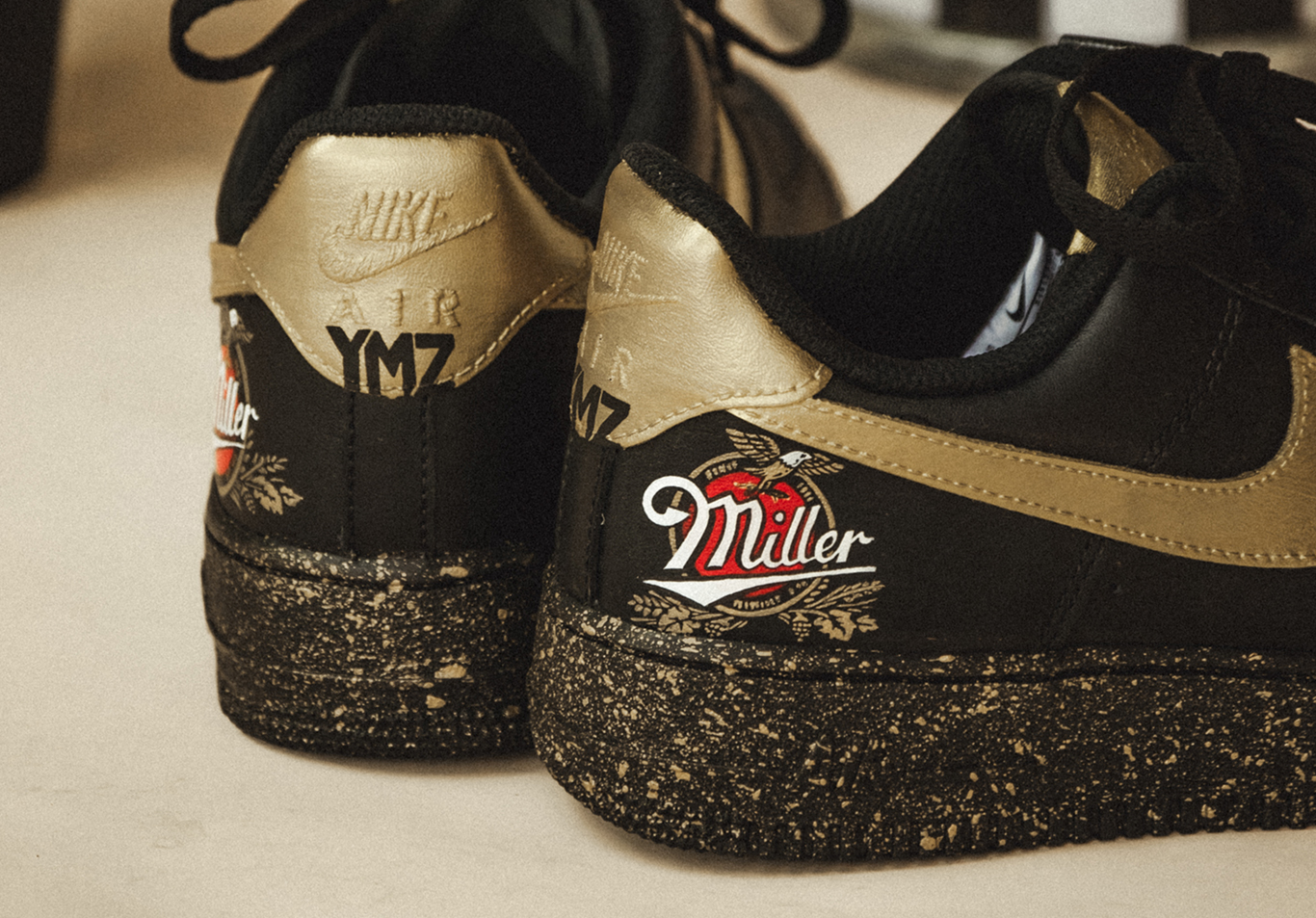 Black and Gold is the theme for this silhouette. Once again the Miller Genuine Draft logo appears at the backside of the shoe, while the Gold is taking over on the Swoosh and the tongue tab. The custom Miller Genuine Draft tag is also added on this Air Force 1.
CONVERSE CHUCK TAYLOR
The Chuck is dressed in Gold, White, and Black. The shoe features the Miller Genuine Draft logo standing bigger and bold on the sides. To complement the upper, the laces also appear in Gold and closing-off the shoe design is the YMZ logo on the tongue in Black.
We are so blown away by the creative work on all these shoes, and lucky enough we will be giving away all these pairs to three lucky people. Consider yourself lucky if you get your hands on these!
COMPETITION DETAILS WILL BE ANNOUNCED MONDAY, 16 SEPTEMBER 2019. 
---
Share your thoughts, drop your comments below & Join the conversation, our Twitter or Facebook:
(Visited 2,458 times, 1 visits today)