Events
PUMA X SELECT STORIES: The Business of Fashion with Rich Mnisi, Yasmin Furmie & Kiggy
Taking place this Saturday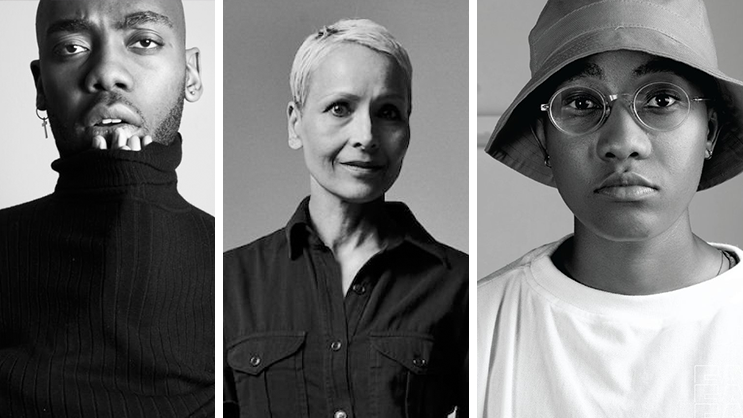 This September, Select x Stories is bringing you key fashion players that are cut from a different cloth. Join us for an inspiring couch session and learn about the unique journeys taken by some of the most influential fashion personalities today. This is your chance to pick their brains.
Rich Mnisi's outlook on fashion and its relationship with pop culture are what makes his contemporary fashion brand, RICH MNISI, one of the most sought-after pieces to be seen wearing. Come through and ask the award-winning designer about the inspiration behind the extremist yet minimalist designs that's got the world checking for Mzansi.
Everyone wants Yasmin Furmie's swag. But she'll tell you to get your own. The dynamic social worker-turned-designer and fashion guru links fashion with discovering oneself. She has collaborated with Missshape, started a successful range called SiSi and was also seen on the reality fashion show Raw Silk on SABC1.
We also have designer and co-founder of Let's Play Outside Fest, Kgomotso 'Kiggy' Kholoane, schooling us on the ins and outs of what's in and what's out. Affectionately known as Kiggy with the nice pants, she not only makes and rocks super fly pants, but she's already collaborating on a new collection while we're still admiring her 'Long Season' look book.
This is the kind of room you want to move-and-shake in.
EVENT DETAILS:
DATE: Saturday, 14 September – starts 11am
VENUE: Dassler's (Cnr Melle and De Korte in Braamfontein ) – enter through the PUMA store.
The event is FREE – just SIGNUP HERE to secure your spot.
#PUMASelectStories
---
Share your thoughts, drop your comments below & Join the conversation, our Twitter or Facebook:
(Visited 1,068 times, 1 visits today)