Sneakers
The Converse x AMBUSH Chuck 70 + Pro Leather releasing this week
Inspired by vintage military winter boots
Korean-American designer Yoon Ahn continues her relationship with Nike, now with her streetwear label AMBUSH® taking on two classic sport styles: the Converse Chuck 70 and Pro Leather.
Both are reconceived with inspiration from the Extreme Cold Weather Boot, a rubber military boot produced by Converse in the 1950s, to bring Ambush's signature exaggerated styling to the traditional canvas and leather silhouettes.
AMBUSH CONVERSE CHUCK 70
With its heightened platform midsole, the Chuck 70 is clad with embellished rubber layering. The shoe's coconut-milk colored rubberized upper features matte detailing, a gusseted tongue for stability and insulation and matching laces for a monochromatic expression.
AMBUSH CONVERSE PRO LEATHER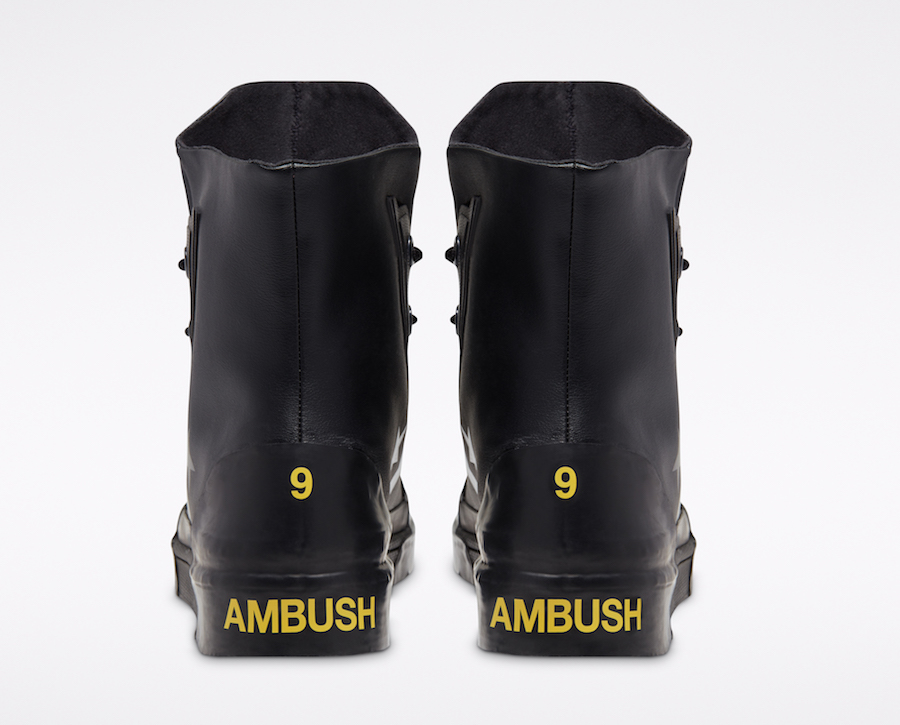 The collection sees Ahn become one of the first designers to completely rework the Pro Leather. She transforms the classic basketball shoe by employing a black rubberized upper with tonal 3D Converse Star Chevron logo, gusseted tongue, and monochromatic black laces. The look is sharpened by cyber yellow instructional Ambush branding on the elevated heel.
Look out for the Converse xAMBUSH® to release on Friday, 18 October 2019 at Shelflife (Joburg & Cape Town) and online store on a first-come-first-served basis (Online at 7am, JHB from 9am and CPT from 10am).
---
Share your thoughts, Drop your comments below & Join the conversation, our Twitter or Facebook:
(Visited 1,133 times, 1 visits today)