Lifestyle
The Best Valentine's Day Gifts for Him in 2020
Time to dig deep.
Valentine's Day is just around the corner. However, ladies need to know that guys deserve a special treat also, so don't think twice about it. While your boyfriend is pulling out all the stops to make Valentine's Day special for you – why not do the same?
Following up on the LADIES gift guide we published earlier, we now present another smashing gift guide, this time FOR YOUR BOYFRIEND/HUSBAND.
DEAR LADIES: remember, no shortcuts! So don't do flowers and chocolates – its time to dig deep and buy your loved one a memorable gift that he will cherish forever.
To come into play, we have put together Valentine's Day gift guide that will score you way more points than the basic stuff. We've picked anything from care products, clothing pieces, and accessories.
See the entire list below:
BLACK LEATHER CARD HOLDER
Where to buy: Zara
Price: R269
LACIE RUGGED MINI 2TB USB 3.0
Where to buy: iStore, Takealot
Price: R1999
38MM GPS SPACE GREY ALUMINIUM CASE WITH BLACK SPORT BAND – SERIES 3
Where to buy: iStore
Price: R3999
ARAMIS CLASSIC – TRAVEL SET
Where to buy: Superbalist
Price: R716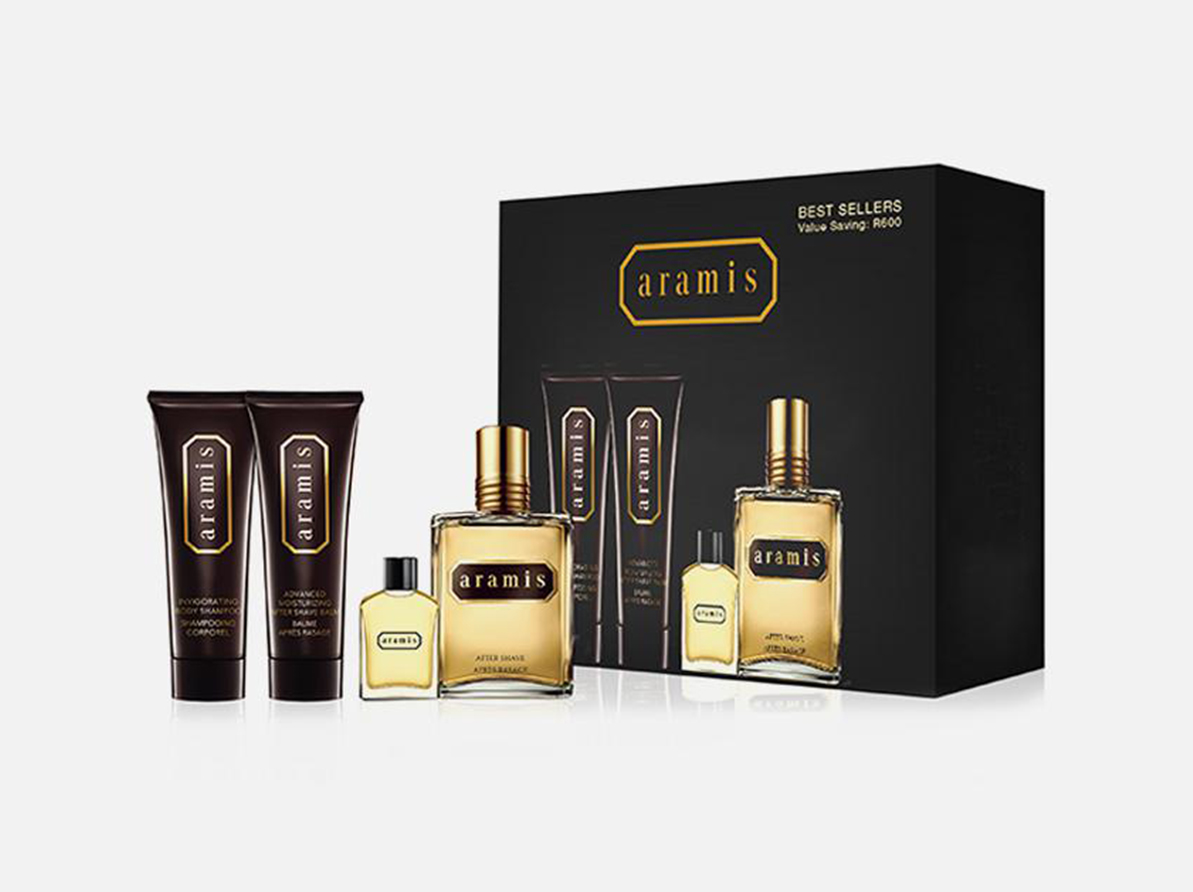 CALVIN KLEIN 3 PACK LOW RISE TRUNKS
Where to buy: Edgars
Price: R799
CASIO RETRO GOLD & SILVER
Where to buy: Casio
Price: (R1,147 – Gold) and (R679- Silver)
VASELINE MEN RIKY RICK LTD EDITION GIFT PACK
Where to buy: Checkers, Clicks
48 PIECE TOOL KIT
Where to buy: Makro
Price: R709
TEXTURED CHECK OVERSHIRT – CAMEL
Where to buy: Zara
Price: R1,199
SNEAKERLAB SNEAKER PREMIUM CLEANING KIT
Where to buy: Sportscene, Totalsports, Superbalist, Sportsman Warehouse,
Price: R249
COUT OF THE BOX: THE RISE OF SNEAKER CULTURE BOOK
Where to buy: Shelflife
Price: R699
SKAGEN SIGNATUR BLACK STAINLESS STEEL WATCH
Where to buy: Superbalist
Price: R1999
CARHARTT WIP – KEYCHAIN
Where to buy: Shelflife
Price: R199
NIKE AIR FORCE 1 '07 – TRIPLE WHITE
Where to buy: Shesha Stores
Price: R1,499.99
SKINNY TIE + TIE CLIP + LEATHER BELT + BEAD BRACELET
Where to buy: Zara
Price: (Tie – R459) + (Tie Clip – 359) + (Leather Belt – R499) + (Bracelet – R299)
XIAOMI MI TV BOX S
Where to buy: Incredible Connection, HiFi Corp
Price: R1,199
LOUPEDECK + PHOTO EDITING CONSOLE
Where to buy: Kameraz
Price: R4,995
MODERN GENT'S ACTIVIST™ FRAGRANCE KIT
Where to buy: The Body Shop
Price: R555
CRYSTAL HEAD VODKA (750ML)
Where to buy: Makro
Price: R650
PLAYSTATION 4 1TB SLIM CONSOLE + EXTRA CONTROLLER (PS4)
Where to buy: Makro, HiFi Corp, Incredible Connection, Takealot
Price: R6,995
HUGO BOSS THE SCENT
Where to buy: Woolworths
Price: R960
CARRY-ON SUITCASE
Where to buy: Zara
Price: R1,199
JBL TUNE 120 TRUE WIRELESS EARPHONES
Where to buy: iStore
Price: R1499
KANGOL BERMUDA CASUAL BUCKET
Where to buy: Palazzo Pitti (Sandton City)
Price: R898.15 each
FORMIDABLE BACKPACK
Where to buy: Cottonon
Price: R499.99
BOSE SOUNDLINK MICRO BLUETOOTH SPEAKER
Where to buy: iStore, Takealot
Price: R2,399 to 2699
CANON 4000D 18MP DSLR TWIN LENS BUNDLE
Where to buy: Takealot, Game, Incredible Connection, HiFi Corp, Incredible Connection,
Price: from 6,989
PUMA X RANDOMEVENT BOMBER JACKET
Where to buy: PUMA Online Store, PUMA Stores
Price: R2,900
---
Share your thoughts, and Join the conversation on Twitter or Facebook:
---
(Visited 868 times, 1 visits today)