LEMKUS FW 2019 Collection
This year Lemkus introduced their first ever Winter collection, consisting of four pieces. The collection was inspired by the heritage of Jack Lemkus, in relation to sport and the vintage era. Before the store became the cornerstone for sneakers, it was known as a respectable sports store. By introducing this unisex collection they are paying homage to the store's history and culture.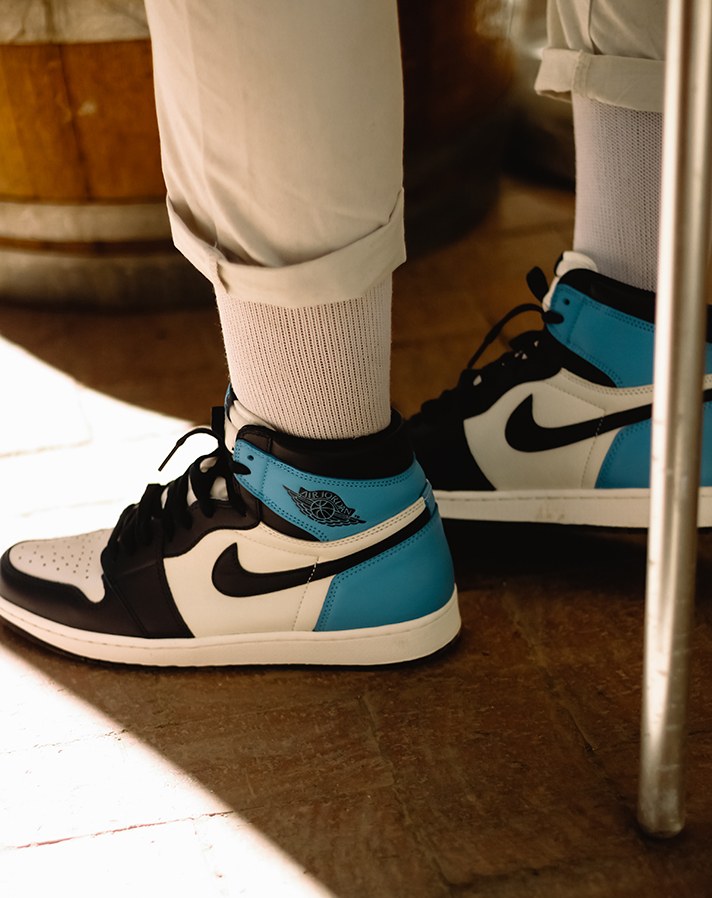 The collection includes a Hoodie, Sweater and Tees. Featured in our editiroial is the Crimson "University" sweater, highlighted by LEMKUS appearing in bold white and underneath appears the MCMXXXV which translates to 1935, the year in which JACK LEMKUS store was established.
The second piece is the  Yellow "University" Tee which also features same details that appears on the sweater but this time in Navy blue.
INSPIRED BY THE HERITAGE OF JACK LEMKUS, IN RELATION TO SPORT AND THE VINTAGE ERA.
You can shop for the LEMKUS FW 2019 Collection now through the Lemkus Store (26 St Georges Mall, Cape Town)
or online at www.jacklemkus.com
JACK LEMKUS is one of the leading retailers in premium sports footwear and apparel in South Africa, which caters to sneaker enthusiasts.
Established in 1935, JACK LEMKUS started out selling sporting equipment, hobbies, toys etc. - Brands that were available for the first time in S.A and at JACK LEMKUS between 1935 to late 60's were brands like Bata Shoes, Converse, Wrangler and Dunlop. Brands such as adidas and Asics came to JACK LEMKUS in the 70's. Nike arrived in the late 70's/early 80's with Air Jordan following around 1988, making JACK LEMKUS one of the first stores in S.A to stock both brands.
Currently a single concept store located at the entrance of the city of Cape Town CBD occupying 330 square metres stocked with top level sneakers and apparel from some of the biggest brands in the world.
(Visited 84 times, 1 visits today)