The most-anticipated Sneaker Show 'SNEAKER EXCHANGE' is headed to Joburg this month – August. The all day event will  allow the sneaker community to BUY, SELL, TRADE sneakers – there will also be Live perfomances from Local artists including: DaLes, L-Tido, Nadia Nakai, Stilo Magolide, DJs: Dimplez, Speedsta, Switch, Warras and many more.
If you're planning to attend be sure to see the info below:
When
Saturday, 29 August  2015
10:00 AM to 6:PM
Where
Bullion – Braamfontein
17 Wolmarans St,  Braamfontein, Johannesburg
Entrance
Entrance Fee is R60 per person.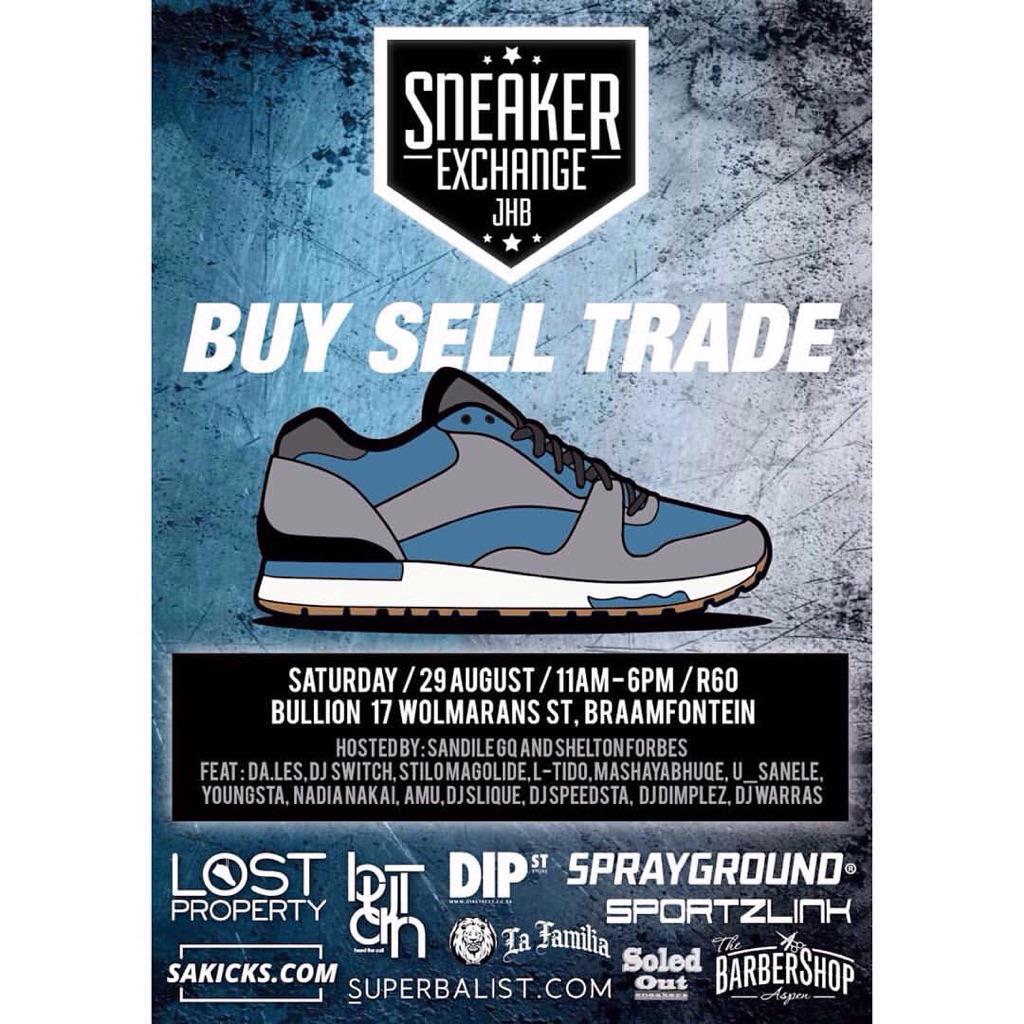 (Visited 87 times, 1 visits today)