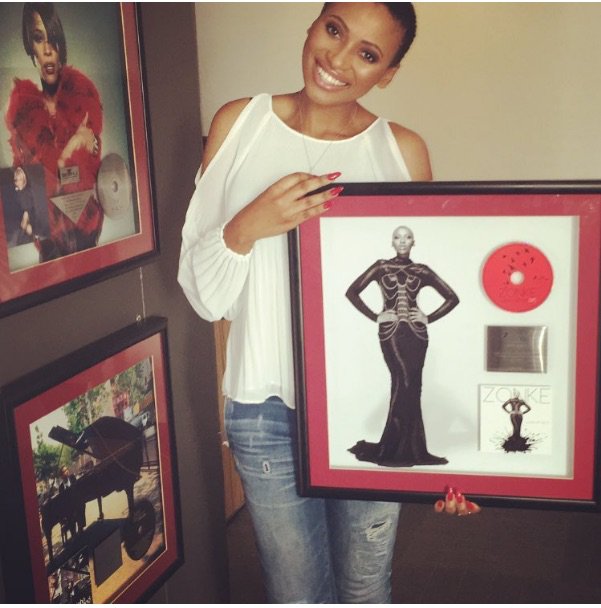 Afrosoul singer – Zonke Dikana is celebrating a great milestone for her music. Her latest project 'Work of the Heart ' which released last year September has officially reached platinum status, selling over 40 000 copies in sales.
The popular singer took it to social media to thank her fans for the massive support; 'Thank you and blessings to everyone! ?This wouldn't have been possible without all your support! So thank you! '.
Thank you for all your support! Love & blessings to you all ??#ZonkePlatinum Here's a little message to you: https://t.co/2eRQpp7Rxq

— ZONKE (@ZonkeMusic) July 14, 2016
'Work of Heart' is evidence on how Zonke reaches out when it comes to creativity and putting out a mature sound from track to track. An instinctive writer, Zonke's compositions flow and carry with them the collective experiences she effortlessly puts to music. Zonke's strength and resilience through life's turbulent waves has allowed her to emerge into an even better, stronger, a more talented, more spectacular version of herself.
(Visited 1,003 times, 1 visits today)