Lifestyle
Fun things to do & Places to visit on Heritage Day
We are all excited for the weekend of Heritage. Well alot of people tend to focus so much on the day-off that we tend to forget the story behind why it is a public holiday.
Heritage day is the day when Mzansi people celebrate their history, culture and traditions. Well on this day Mzansi people enjoy nothing more than a good braai, visiting heritage places and hanging out with family and friends.
Below we take a look at fun things you can do on Heritage weekend:
– Chill & Braai at Zoo Lake. This is a popular lake and public park in Johannesburg, where you get to relax and enjoy fun activities.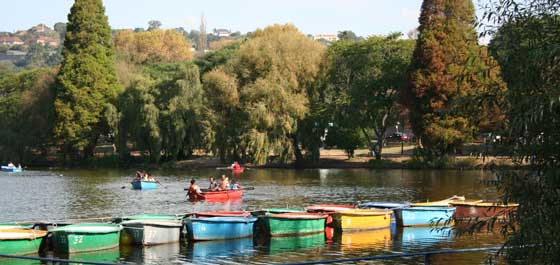 – Visit Vilakazi Street in Soweto to see some of Soweto's heritage sites, enjoy good food, arts/ cultural activities
– Shark cage diving is completely safe and fun thing to try out. The average cost of a shark cage diving day trip is R1500. You can check out Kleinbaai in Cape Town.
– This is definitely a good leisure to take your family out and visit the Kruger National Park, explore the nature and see different animal species such as vultures, eagles and storks. Mountains, bush plains and tropical forests are all part of the landscape.
– Pay a visit to Cradle of Humankind in Gauteng, one of Mzansi's eight UNESCO World Heritage sites. Forty percent of all human ancestral fossils ever found come from the Cradle of Humankind.
– A day at Table Mountain; this is one of the seven natural wonders of the world and part of a UNESCO world heritage site. Visitors can either walk to the top of the mountain on one of the many hiking trails, which can be done free of charge, or you can use the cable car, which costs R240 per adult and R115 per child for a return trip.
– Visit Robben Island, its history is filled with stories of hardship and injustice. But what it stands for today is hope and the victory of good over evil, a story of which we certainly can be proud.
– Braaing with friends at home, this is the best way to relax on a holiday if you don't want to be out but want to have fun at your own space with family or friends.
What will you be getting up to for Heritage Day? Drop your comments below & Join the conversation , even on our Twitter or Facebook :
(Visited 305 times, 1 visits today)