Brands have mastered the use of social media and are using it as a way to engage with the audience, followers and consumers. But like any other game, there's always the smart one, the trendiest and will come at the top when we measure results. Local brands have adapted very well to the whole social media vibe from Twitter, Facebook, Instagram and even as far as Snapchat and YouTube. In most cases, they use these platforms to communicate their products better through campaigns and adverts. With much time we spend on the internet and keeping the ear on the ground, we decided to narrow down atleast 10 of local brands that are killing it with using social media correctly. When compiling the list we took the following factors into consideration: relevance and influence of the brand to the young and grown up audience, the numbers 'reach and audience,' creativity in campaigns and adverts and overall presence on social media.
The list is divided into categories such as Telecommunications, Fast food restaurants, Beverages, Motoring and more. From each category, we picked a brand that comes top based on the factors we mentioned.
Here is our list of 10 South African Brands that are doing well on Social Media:
Vodacom
– (Telecoms)
Facebook Audience: 1.2 Million+
Twitter Audience: 300 000+
Vodacom is the leading mobile provider in South Africa, and also has operations in several other African countries including Mozambique, Congo and Tanzania. It is the local arm of Vodafone's global network controlled now via a 65% shareholding.
Through several simultaneous campaigns, Vodacom has a solid social media presence, especially on Twitter. These campaigns include:
#VodacomNXTLVL, #PlayEveyDay and Proud sponsor of #VDJ2017, Just to name a few. Evident in their social media platforms, they engage well in conversations with their #RedTeam followers ranging from professional service help to sometimes personal.
Nando's
(Fast Food Restaurant)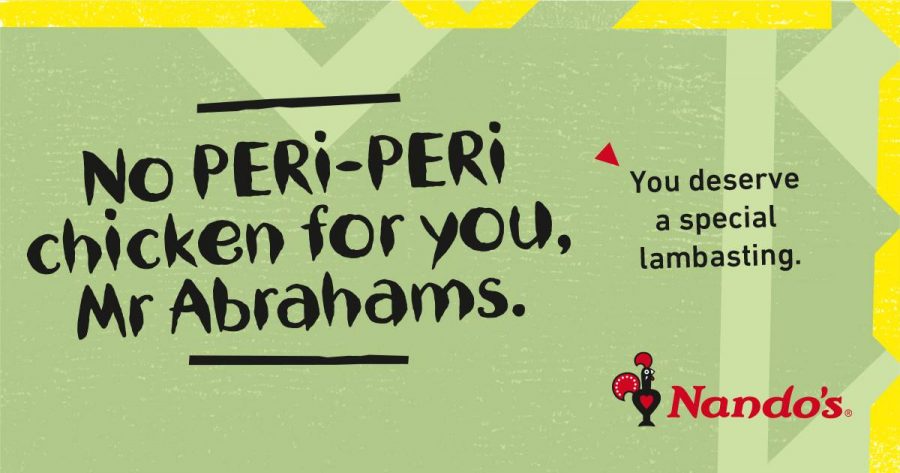 Facebook Audience: 4.2 Million
Twitter Audience: 100 000+
Nandos SA *Original* home of legendary, flame-grilled PERi-PERi chicken.
It is with no doubt that Nandos has mastered the art of humour and food; They use a variety of images, videos and text in their posts which creates interesting and humorous content for their social media communities. They have successfully created an online community in which people can interact with the brand not only about their delicious flame-grilled chicken but current affairs as well through humorous and witty posts.
Castle Lite
(Alcohol)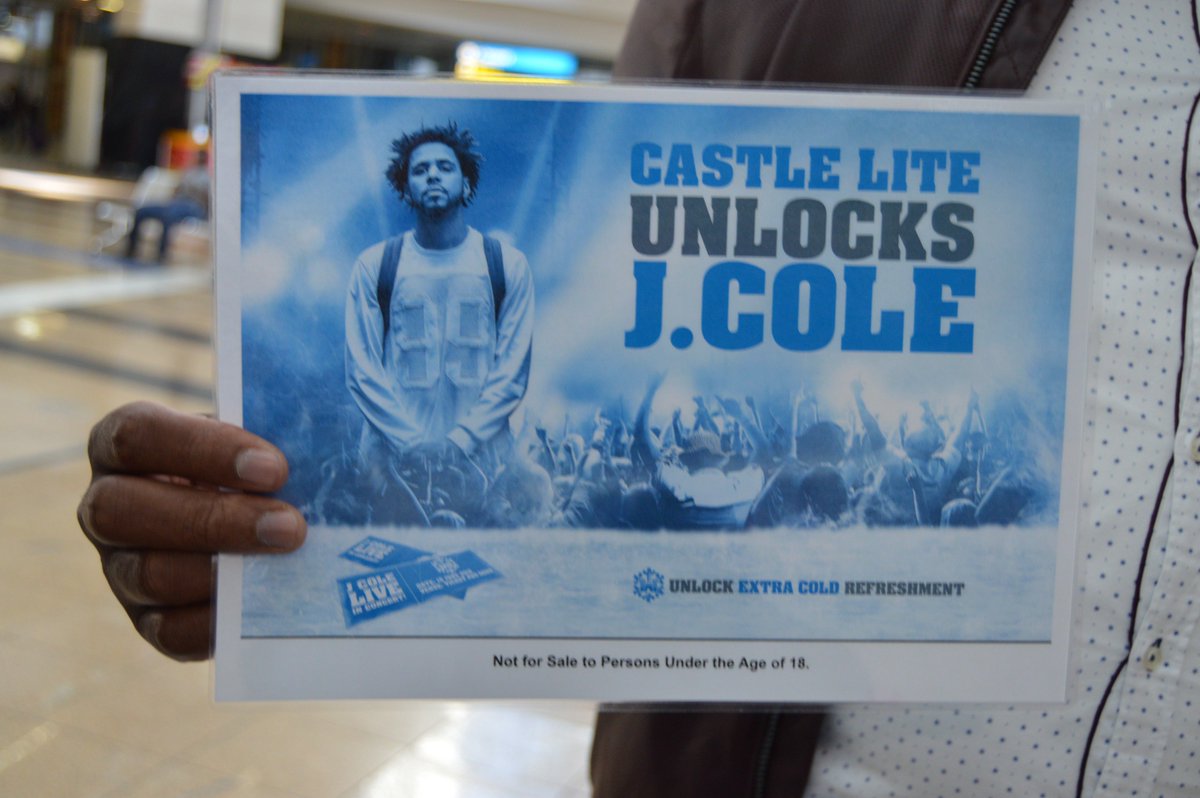 Facebook Audience: 400 000+
Twitter Audience: 30 000+
Castle Lite SA is an innovative beer brand that aims to bring South African consumers the ultimate Extra Cold Refreshment.
There is no doubt that entertainment and refreshment go hand in hand, #CastleLiteUnlocks precisely does that. Both local and international acclaimed acts are brought together to set alight the stage with sizzling performances. The hashtag trends on all social media platforms across so many countries.
Standard Bank
(Banking)
Your Gold card is your enabler. See how @trevor_stuurman took it to it's NEXT in the Avant Card project inspired by art #SBNextibition pic.twitter.com/hWleBUmi7h

— Standard Bank SA (@StandardBankZA) July 20, 2017
Facebook Audience: 200 000+
Twitter Audience: 90 000+
Standard Bank of South Africa Limited is one of South Africa's largest financial services groups, operating in 20 countries across Africa and other key markets around the world.
Standard Bank recently took to Twitter to ask their followers #WhatsYourNext? an initiative that got social media buzzing the entire Youth Day for the right reasons. The aim was to provide some much-needed financial support to youth in need of money; whether to pay off their fees or to strengthen their businesses. The mechanic was as simple as getting social media users to tweet Standard Bank a good reason why they should be given R10 000. They recently collaborated with two young local creatives; Trevor Stuurman and TheSartists for #SBNextibition – a campaign that allowed both creatives to use the Gold Card to create accessories that relate to their personalities. With such campaigns, they have managed to communicate better with young aundice with a clean and exciting message. Standard Bank is also a proud sponsor of the current cricket #SBProteas.
Nike
(Footwear)
Facebook Audience: 14.9 Million+
Twitter Audience: 30 000+
Nike is an American multinational corporation that is engaged in the design, development, manufacturing, and worldwide marketing and sales of footwear, apparel, equipment, accessories, and services.
Their most recent campaign is the Nike's "Equality" campaign which strives to encourage people to take the fairness and respect they see on the court, pitch, playing field and other sporting venues to translate them off the field.
Many Nike-sponsored athletes took to social media to partake as a commitment to diversity and inclusion. Their 2017 campaign for #AirMax is a prove that Nike is playing a huge role in the urban culture by inviting young leaders in the industry to share their stories. They continue to engage with young leaders of the movement through creative campaigns and sneaker launches.
Durex
(Condoms)
Facebook Audience: 11.2 Million+
Twitter Audience: 12 000+
DurexSA is the trademarked name for a range of condoms that were made by UK-based SSL international- Lovers of safe and consensual sex.
Durex is known to go all out to make a point, subtly but sarcastically. They have broke boundaries of traditional advertising through their hilarious posts and adverts, laden with witty self-praise that got them burnt a few times. Just like NandosSA, Durex jumps on a trend arising that is counter to what their brand stands for. Their bravery has earned them their online presence.
MR Price
(Clothing)
Facebook Audience: 1Million +
Twitter Audience: 70 000+
MR Price is one of South Africa's leading fashionable low-cost retailers.
MrP has managed to score a meaningful relationship with bloggers from all spheres in bringing out the best fashion looks and trends. Under the hashtag #MrPmyStyle is gorgeous outfits put together by Mr Price lovers. "Mr Price understands its market very well and does an admirable job of keeping its fashion offering relevant ".
BMW
(Motoring)
Facebook Audience: 500 000+
Twitter Audience: 160 000+
BMW is a German luxury vehicle, motorcycle, and engine manufacturing company, is one of the best-selling luxury automakers in the world.
The company says on its blog: "BMW uses its Instagram channel to share the BMW brand lifestyle with its followers – sharp and evokes excitement and thrill in owning a luxury car, which is exactly what the company is aiming to do. In addition to effective influencer marketing, the brand also celebrates the involvement and enthusiasm of each individual fan. Under the hashtag #bmwrepost, BMW shares photos taken by enthusiasts and hobby photographers with the community in appreciation of its loyal fans around the globe".
Samsung
(Smartphone)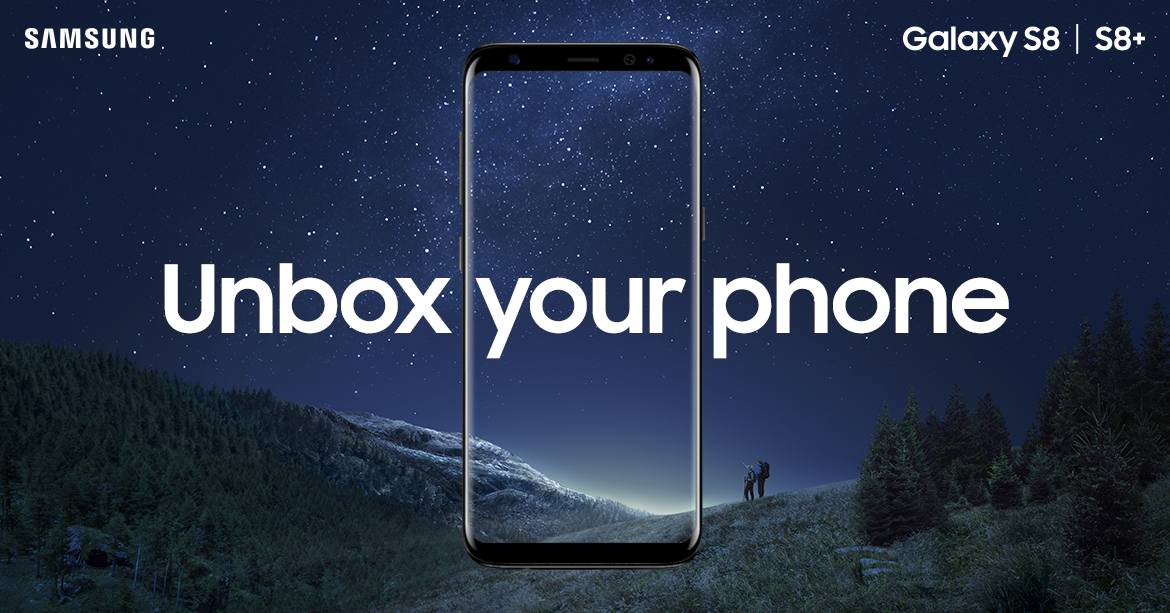 Facebook Audience: 1Million+
Twitter Audience: 500 000+
Samsung Mobile SA is the largest mobile phone maker in its home market of South Korea and the third largest in the world. In addition to mobile phones and related devices, the company also manufacturers things such as televisions, cameras, and electronic components.
Prior and post the launch of the #Galaxy8, Samsung worked tirelessly with both physical and digital campaigns. The whole Samsung community got involved by posting their selfies with the gigantic Galaxy8 statue with the hashtag #UnboxYourPhone.
YFM
(Radio)
Facebook Audience: 400 000+
Twitter Audience: 690 000+
YFM is a youth radio station; 'South Africa's hottest frequency'. You can't talk about South African radio without mentioning YFM. This youth-driven platform is constantly on our timelines for a series of topics discussed in each show. Listeners engage with the DJs, in their respective shows, throughout the day on their social media platforms and app…and yes their vibey playlist which showcases new and trending music. Their on-air lineup is occupied by young and influential jocks who make it easier to engage with the young market.
You are welcome to throw in your 2 cents, Drop your comments below & Join the conversation on Twitter or Facebook :
(Visited 3,800 times, 1 visits today)