Bringing it back home, Black Coffee is throwing a major celebration party with fans.
He's fresh off Spain tour which kicked of from June till September. The 'Black Night" celebration party will take place on Friday, 27 October 2017 at Soweto's popular Zone 6 Venue – the same venue he has made a purchase into.
The tickets for the show are already on sale through Comuticket, starting from R80 bucks.
As promised 27 Oct @zone6venue and I'm giving away 500 tickets for FREE! Retweet and click on link https://t.co/2kREnef2bd pic.twitter.com/q6Rg3MFfBB

— #PIECESOFME (@RealBlackCoffee) October 19, 2017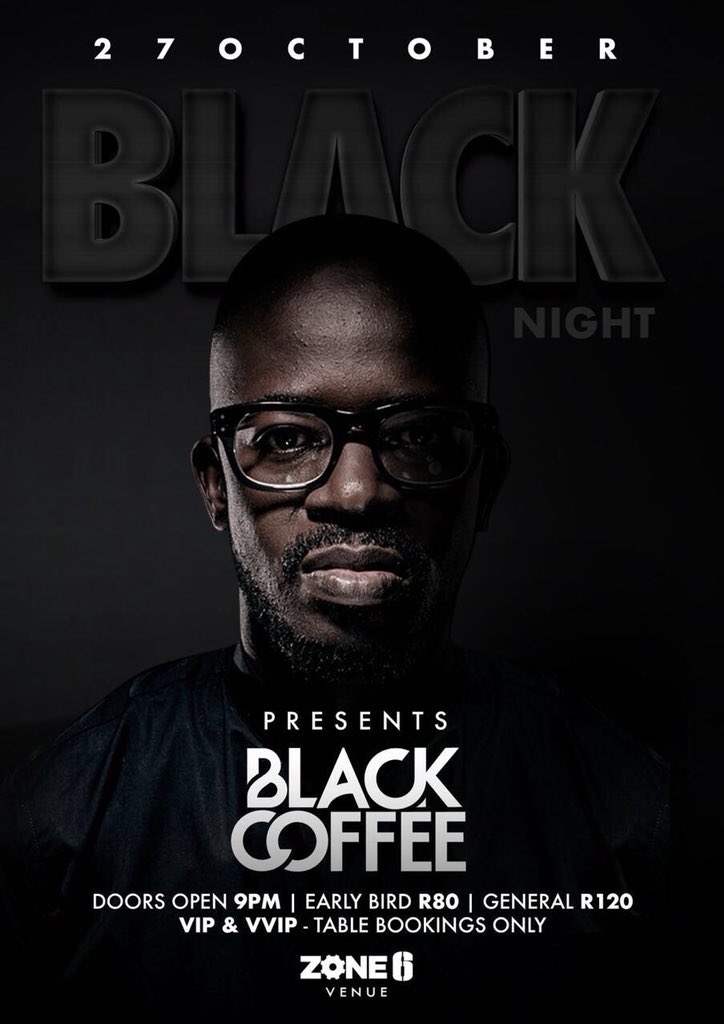 Drop your comments below & Join the conversation on our Twitter or Facebook :
(Visited 677 times, 1 visits today)