UPDATE: 5/11/17: Netflix has announced the end of their journey with House of Cards star and executive producer Kevin Spacey. This follows sexual assault and harassment allegations against Spacey.
"Netflix will not be involved with any further production of House of Cards that includes Kevin Spacey," a spokesman for Netflix said. "We will continue to work with MRC during this hiatus time to evaluate our path forward as it relates to the show. We have also decided we will not be moving forward with the release of the film Gore, which was in post-production, starring and produced by Kevin Spacey."
Netflix's 'House of Cards' will come to an end after Season 6.
This comes after allegations have surfaced that actor Kevin Spacey made a sexual advance on Star Trek: Discovery actor Anthony Rapp when he was just 14-years-old, Gizmodo reports.
Here is a statement from Netflix provided to Gizmodo :
Media Rights Capital and Netflix are deeply troubled by last night's news concerning Kevin Spacey. In response to last night's revelations, executives from both of our companies arrived in Baltimore this afternoon to meet with our cast and crew to ensure that they continue to feel safe and supported. As previously scheduled, Kevin Spacey is not working on set at this time.
This came as a surprise when Kevin Spacey took to Twitter to apologize: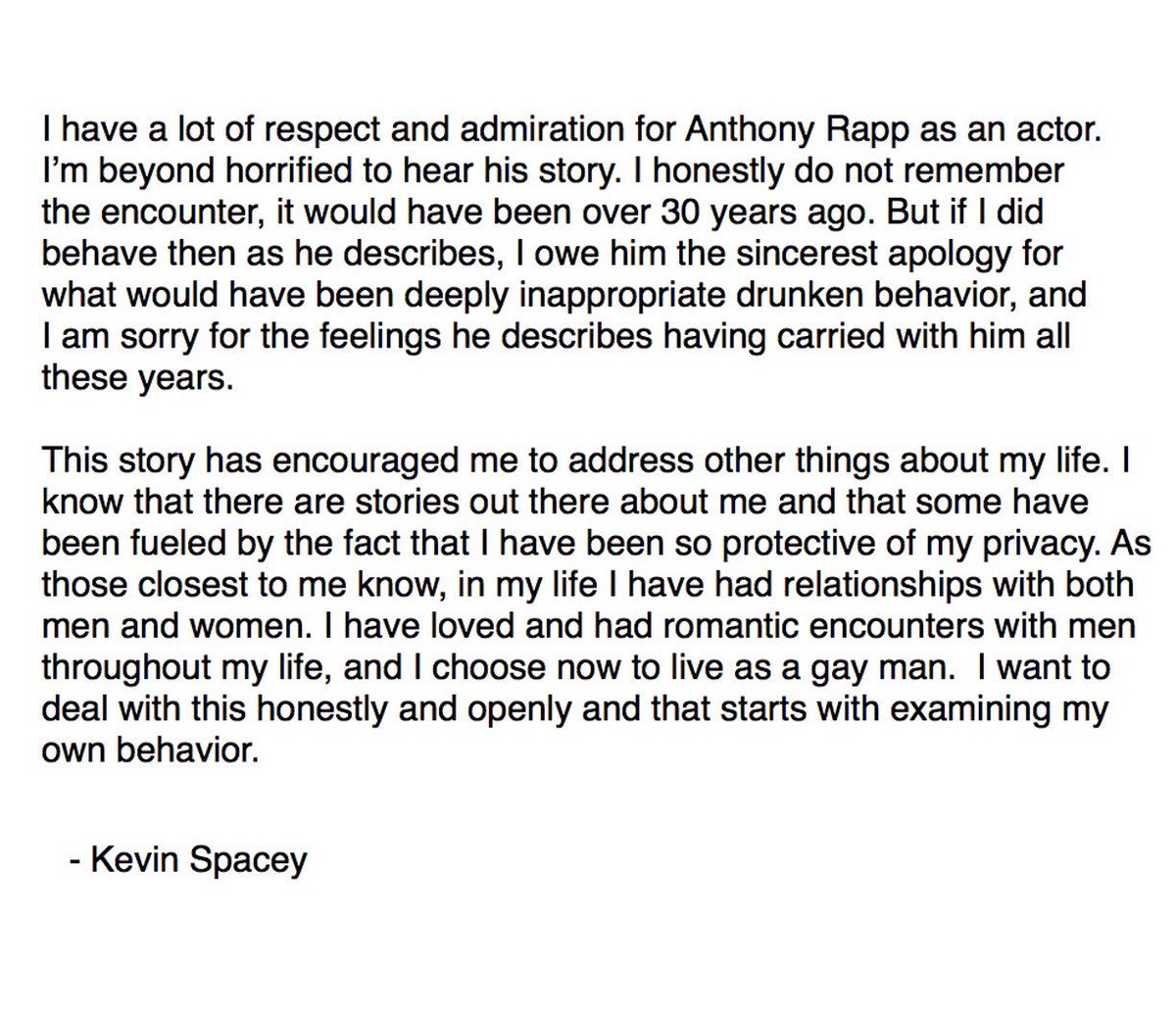 — Kevin Spacey (@KevinSpacey) October 30, 2017
Season 6 of 'House of Cards' is set to arrive on Netflix in 2018 running with 13-episodes.
Source: Gizmodo
Drop your comments below & Join the conversation on our Twitter or Facebook :
(Visited 59 times, 1 visits today)