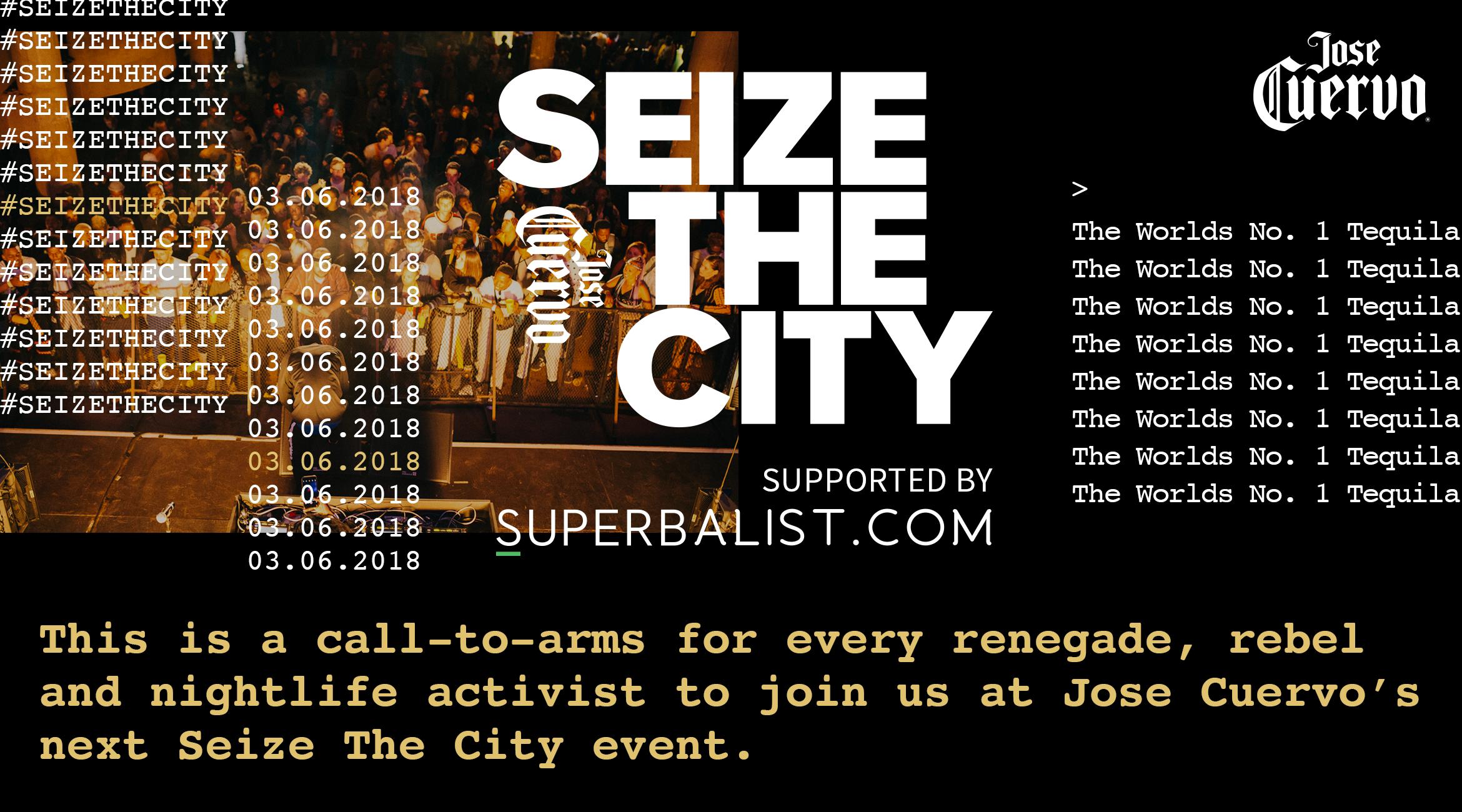 Jose Cuervo Seize the City is a bold, call-to-arms for every renegade, rebel and nightlife activist looking to prove that Tomorrow is Overrated and a way to emphasize the primacy of now in times of uncertainty.
With over 250 years of tequila-making experience and as the ultimate catalyst to fully embrace the moment you are in right now, Jose Cuervo set out to inspire the youth of Johannesburg by celebrating this progressive DIY culture through the second instalment of Seize the City.
On Sunday 3 June, Jose Cuervo hosted Season 02 of the series in an unexpected and untapped location in Johannesburg's city centre. A functioning recycling depo at 189 Main Reef road was transformed into an experience reminiscent of the underground 90s rave scene.
The line up kicked off with Elle Rose aka Baby Caramelle, the "transgender princess of darkness" and her electronic beats, followed by ANG with more Hip Hop and RnB influenced bass music. Batuk shifted gear with their alternate midtempo kwaito grooves and township funk before headline act Kodie Shane took to the stage. With her infectious positivity and youthful energy, the 19 year old Atlanta rapper brought a fervent atmosphere and energy to the crowd. The night closed on a high with local DJ Uncle Partytime.

In true spirit of the underground, Jose Cuervo collaborated with 12 young creators who played a role as Seize the City Officials and content creators. A group of individuals that embody the mindset and inspire those around them to do the same. Drawing 600 of Johannesburg's influential and rebellious youth, Jose Cuervo truly captured the unfiltered and unapologetic spirit of what it means to seize the city.
This season saw Superbalist come on board as the official fashion and media partner for the event. superbalist.com/seizethecity
It's not just an event, it's a movement.
Find us on:
Instagram: @josecuervosa / @seizethecityza
Facebook: @JoseCuervoSA
Twitter: @JoseCuervoSA
#SeizeTheCity
#tomorrowisoverrated
#JoseCuervo
#Jose
#Cuervo
Drop your comments below & Join the conversation on our Twitter or Facebook :
(Visited 88 times, 1 visits today)