Kabelo Ndlovu known to the streets as Uncle Vinny is the coolest kid who has chanelled his love for music and culture into building his brand and solidifying his name in the industry.
Starting out as a radio presenter at Hillbrow Radio Station and linking up with artists for interviews, Vinny is now focusing his energy on his craft as a creative, event curator, MC, and actor - while juggling studies to wrap up his Matric year at National School of the Arts.
Despite tasting success at a young age, Uncle Vinny has been approved by heavyweight names such as Riky Rick, Nasty C, and Hayden Manuel. His name frequents on the line up of reputable shows, Cotton Fest, Ivyson Tour, SA Hip Hop awards, and his self-established Rodeo.
This is all while pursuing his relationship with PUMA, which gave him his first international feature in the Future Rider campaign.
With all the glam and shine comes so many obstacles one faces in the industry, especially when you beam at such a young age. Vinny shares the same sentiment and describes the journey as a rough one.
"It's been a rough road because you receive love and hate, some don't like me because I am young, they don't want to fu** with you at all, they don't want you in their space. We just wave and smile. We make sure we break grounds. The experience is fun because I am getting to learn new things and more opportunities are coming up. "
To dive more into his life story we sat down with Vinny for a conversation to learn more about his experiences in the industry so far, dealing with fame, studies, his relationship with Riky Rick (who actually interrupted this interview with a long phone call), working with PUMA and other influences.
Who is uncle Vinny?
Vinny: I'm Vincent Kabelo Ndlovu, known as Uncle Vinny. I am from KwaZulu Natal originally but I was born and raised in Joburg in Hillbrow what I call H-town, that's where I stayed my entire life.
Tell us about your childhood, how were you as a child?
Vinny: I have always been an outdoor person, I loved being outside all the time. I liked playing soccer, but it didn't work out, I tried being a goalkeeper and that did not work out. I was always a curious kid, I wanted to know what was happening and I wanted to know how I can get onto television. So, in grade 4 I landed at the theatre, I started doing theatre work.
How has it been growing up in the city of Joburg?
Vinny: Life is too fast. Tomorrow you are up and the next day you are down. Growing up in Joburg has been an eyeopener where one learns how to hustle fast, there isn't time to sleep, you always have to be on your toes.
When did you decide to get into the entertainment industry?
Vinny: When I was in grade 4, I went to a theatre in H-town, that time I went because I was curious and so eager to be on television. So, I started with dance, then drama, I took on drama for longer, in grade 6 I was behind the scenes for a movie. To be honest, the interest for this industry kept growing and I just wanted to do more all the time.
Which opportunity gave you a break into the industry?
Vinny: I would say when I started presenting on Hillbrow radio, this was in 2016/2017 when I started High school at the National School of Arts (NSA). Once you start at NSA, you need to figure out what you want because my fellow students were already on television so it made no sense that I wasn't doing anything. I loved radio so I thought it would be a good idea to do a teen show. One day, I popped up at Hillbrow Radio and told them what I want to do and they said they needed guest presenters and I went and after guest presenting, they asked me to stay. I hosted a teen show for the station.
You are at school? What are you currently studying?
Vinny: I am doing my matric at the National School of Arts. I am pursuing drama, theatre because I have been doing it for a long time. Its dramatic arts, acting vibes, all the dope stuff.
Tell us about the people you have looked up to growing up?
Vinny: It's so weird because growing up, I looked up to a lot of politicians because at my house it's politically orientated. I grew up looking up to Nelson Mandela, Jacob Zuma. I started looking up to people who I would relate to like Menzi Ngubane. Once I started going more onto the entertainment side it was Scoop [Makhathni], but when I got to NSA, I had a wider range of people I looked up to, which included international people like A$AP Ferg.
Your relationship with Young Stilo?
Vinny: YS is my brother. First time I met YS was at sneaker exchange in 2017 and I wanted an interview with Stilo that day so I bumped into him. Another time we met at a park we call Soul Buddy's in Hillbrow at a basketball event and I showed him my Instagram account then we followed each other and met up more often. We just formulated an unbreakable bond.
What keeps you going?
Vinny: I have noticed that I always want to meet people, I feel I haven't really stepped inside but once I do, I will meet and network with more people. There are so many people I want to sit with and tell them about what I do.
How did your relationship with Ricky Rick begin?
Vinny: I met Ricky at a sneaker exchange event, I got an interview with him and I then met him later in the year asking for his email address, if you don't know Ricky you would think he is rude, he just took my phone and typed his email address and shayad bomb (kept quiet). We then started talking on a regular and I really looked up to him because he cares about the youngins and not like the other old douchebags who don't care. He then asked me to MC at CottonFest.
How has the 'industry' experience been since after that moment?
Vinny: Its been a rough road because you receive love and hate, some don't like me because I am young, they don't want to fu** with you at all, they don't want you in their space. We just wave and smile. We make sure we break grounds. The experience is fun because I am getting to learn new things and more opportunities are coming up.
As a young person do you feel the industry gives young people opportunities?
Vinny: It's a two-way thing, the more people don't want to leave, the young cats want it on a silver platter, so for me, I have to fight all the time. I have to sit on people's necks because if I don't, they will get too comfortable. Young cats need to fight and make sure that their sh** is good.
What is Uncle Vinny currently doing?
Vinny: Right now, I am just tapping into presenting, I am an MC, an actor, an event creator/ promoter and I dress nice.
Tell us about your relationship with PUMA?
Vinny: Its been a dope relationship, no cap! I met this big guy called Hayden [Manuel], at a gig where I wasn't supposed to be. Ricky introduced us and the guy asked what I do and then said I should come fetch a pair of sneakers. I went to Puma and he gave me a few items I want. My boys and I started shooting content. He then suggested me for an international campaign and I got it. The relationship has been great since then.
Tell us about the Rodeo movement?
Vinny: The Rodeo movement basically people know it from Travis Scott but for me, I was like it's a dope name I can use for an event, turn up type of vibes for all the kids that never get the opportunity to rage, for young upcoming kids come to perform, new photographers. The line up is for young cats.
What are your thoughts on the new wave artists and sound?
Vinny: New wave artists are being way ahead, since I was in grade 9 they have been way ahead the only issue is that the sound is not being recognized in South Africa. New wave artists are the new thing, they need to be recognized.
What inspires your fashion sense?
Vinny: My fashion sense is simple, even though my niggas hate my fashion sense, they tell me that I am rocking trash. I am more of a person who wants to stand out, when you see me, I want to stand out. I don't want you to just pass me! I'm a guy that can rock anything as long as it looks nice. And looks G!
How do you deal with being a student, being famous, and having to go home and be a kid?
Vinny: At school its dope because everyone is poppin', everyone is poppin'. One is on TV, one is in movies and the other is winning SAFTAS, so it's not that hectic. With me walking around, it hasn't really sunk in, it's not where I want to be yet because when I am really famous, I want it to be a certain way. At home they don't really care, I'm just another kid, I am the firstborn, they just have extra help financially, I help with the siblings so I can take the stress off mom and dad sometimes.
How do you deal with the pressures within the entertainment industry?
Vinny: Where I am from, I have seen it all, I know what is going to happen, I have seen niggas doing weird sh** and it doesn't trigger me. It won't affect me because its things I have not seen at home so I won't fall into the pressure of drugs and all.
How do you deal with social media, the negative and positive side?
Vinny: I like social media; I always keep it positive. If there are sensitive issues, I don't want to voice my opinion although I support movements, I like keeping it private for myself or my girlfriend or whoever is close to me at that time. I rather keep to myself. The negative side, having haters and stuff? I'm from Hillbrow, if you want it on-site, it's on-site, for real for real!
Lockdown has disrupted a lot, how has that affected you?
For me, it was going back to the drawing board on what I can do when I have limited resources. I mean I feel like my friends and I achieved a lot of things that we didn't think we would achieve. I am close to 100 000 followers and that's crazy because we were getting interaction while we were still at home. Studies, I have something called e-learning so I was working from home and I was able to balance the two. During the evenings, I am entertaining people on lives on social media.
"People need to stop underestimating other people and taking advantage of each other."
Plans for 2021?
Vinny: It's going to be a year where people say these guys are doing it. I am planning on furthering my studies, I am still looking for a nice institution for me but I want one that can go with my schedule and what I want to do. We trying to go international! We want to widen our communication with people outside of South Africa.
What needs to change in the industry?
Vinny: It's a lot, ego's, everyone has an ego and most of them make it so hard to work with because you don't know how they will respond. A lot of conflicts, it's hectic. If we could get people to work with each other. People need to stop underestimating other people and taking advantage of each other. Brands not wanting to pay people for their worth.
What do you want to fulfill in the industry?
Vinny: I want to represent my people, I want to show that we can do different things, on tv, venture into business. Before I die, I want a shoe with my name on it, that would be a dream come true.
Will there be a Puma and Uncle Vinny collaboration?
Vinny: Ahh no, I have to speak to the big guy. In the future, I pray we will still have a relationship. I am sorry to spill the beans but I have heard that there are some cats that are already on it in SA and I am proud of them.
This editorial is powered by Miller Genuine Draft.
Be sure to check out the Miller Design Lab 2020 edition. MDL is a creative collaboration between streetwear fashion guru Jeff Staple and top local talent.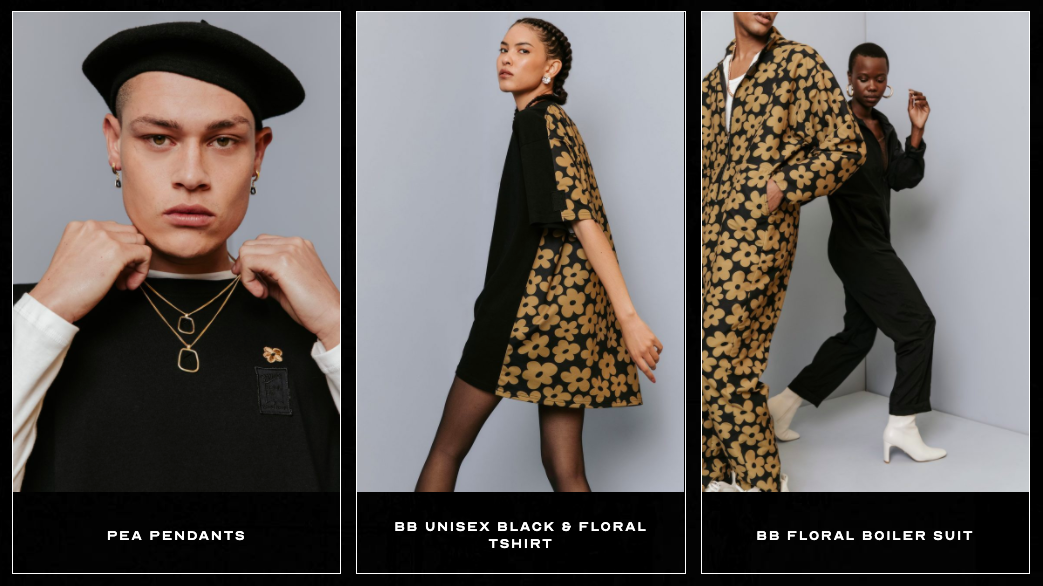 (Visited 23,285 times, 1 visits today)