Well respected image maker and creator Clive Mphasi, famously known as Young Stilo reinvented the photography scene and went on to build a solid name for himself through his notable style of using dark colors and tones.
Starting this from an early age, and finally, pursuing it, YS has captured many celebrities and has never looked back on continuing to create out of the box work. His early days in the scene began in Hillbrow (Johannesburg) where he grew up - letting the city life inspire most of his work and also drawing many of his influences from music, fashion, and the street culture in general.
"Growing up in the CBD was just a fast life and where I grew up, people are not into what I do, they view me as different in terms of style and everything."
Today his impact in the industry has gone on to entice different brands and personalities to collaborate. YS has been combining his craft with the use of Instagram which has assisted him to put out his work. Today his profile is home to iconic images of artists such as Nasty C, Lil Yachty, Meek Mill, Stilo Magolide, AKA, Riky Rick, Rich the Kid and BAS.
When you first see Young Stilo's photography work and creative style it immediately tells you that he is proud and cosy of what he is doing.
We caught up with YS to learn more about his life, photography, collaborations and influences.
At what point did you decide to jump into the creative space, where did it start?
YS: It started when I was in high school, I was 15 years old, I started taking pictures with the phone and edited using pix arts and that's when it began.
Has it always been something that you always wanted to pursue?
YS: It has been something I have always wanted to pursue, after sometime when I continued with the phone, eventually I had to grow and start using cameras. I also moved to use photoshop to edit.
Tell us about your television background?
YS: Vuzu days I was a rebel, during those days I didn't care about what people said about me, I used to do crazy stuff. I had a HashTag - #AskClive where people would ask me questions.
Tell us about the early days of photography and tapping into events?
YS: There was an event called Back to The City, I was supposed to shoot and things when sideways but I got a media pass where I could come in and take photos and I took photos of different artists and that's how I met Stilo [Magolide]. That is when I realized that I really have to tap into the entertainment scene.
Who are some of the people you look up to in the industry?
YS: The people in my circle are Voice, Isaac, Vinny, and obviously the OG Stilo and Ricky [Rick]. There are a lot of people but in terms of looking up to people, I don't really look up to people that much.
Tell us about your relationship with Stilo Magolide?
YS: It's like a family relationship, it's not just a business. He also checks up on me, we have fun, chill, it's the best relationship. We look the same, but we are not related, I call him my pops!
What's your relationship with Uncle Vinny?
YS: I met Vinny in Hillbrow, he is one kid who is very passionate about his craft. He first came and said he wants to interview Stilo and I hooked that up for him. That's how we started rolling together.
Tell us about the work you do as a photographer? Your style of photography?
YS: Fashion and music are my biggest influences. Sometimes when I have a photo of someone in the galaxy, like the one I did with Vinny, at that moment, he was hot that is why I had the fire. I have different meanings, I don't just take photos, I always think about the background which speaks a lot.
I'm going to drop a project that explains the whole thing behind my photography.
What are some of the interesting campaigns that you feel helped you as a creative?
YS: Stimorol, they gave me the whole "do you" type of thing because some brands don't like it when I go extreme, they want simple stuff. For us to sell this thing, it has to be different we can't use the same old formula, you have to tap into something new that will excite the crowd.
What are your thoughts on working with different brands? Has it always been easy?
YS: It has been a tough journey working with brands because some people don't like the stuff I do. It took a long time for people to accept that YS is a guy who likes dark colours, playing around with photos and the background. It was tough working with some brands because some of them don't like dark photos, they like clean, not too bright, not too dark, it was tough. But now, some brands like what I do.
"My mindset is not on the negatives of the industry, I know what I am focusing on I don't care about the people who bash me, it doesn't affect me."
Any relationships with other photographers?
YS: Yes, Cedric [Nzaka], Mini Photography, Sokhaya, I speak to them but we never really tap into collaborating because we are all busy. Cedric advises me in terms of my work and how to charge, I can call him anytime.
How do you handle business, do you have a manager?
YS: At first, I didn't have a manager, I didn't know how much I am worth until I met Karabo, she has helped a lot in terms of how to speak to brands and how to charge.
Working with celebrities or artists?
YS: I don't really work with celebrities that much. The only time is when there is an event or if we had a young shoot.
Thoughts on the creative industry in SA?
YS: There is talent but sometimes I feel if you have the numbers it's easy for you to win whereas there are creatives who go through a lot to win but because they have no numbers they don't go as far. There is a clash somewhere there.
How do you deal with the highs and lows of the industry?
YS: My mindset is not on the negatives of the industry, I know what I am focusing on I don't care about the people who bash me, it doesn't affect me.
Do you feel you are getting the recognition you deserve?
YS: I would say slowly but surely. Only now I get to see that brands are watching.
What is your view on using social media to get your work out there?
YS: Social media is a good platform, I get to speak to a lot of people from outside SA. I'm working with different people and not just in Africa, people from London, the US and Berlin. It really is a good platform.
How would you describe your year so far considering lockdown?
YS: Lockdown was a set back because I was ready to travel the world and some brands were taking me out. It was also a good thing because I got to figure out what I want to do and plan properly.
What inspires your fashion sense?
YS: My style is different, it is a mixture of different stuff, tracksuit mafia, old skool, skhotani vibe. The reason I like the shade so bad is because in my hood, niggas dress a certain way like ama vandal and I got the inspiration from them.
A lot of people see you dripping on some Nike stuff and you showcasing some Nike apparel, is there a relationship between you and Nike?
YS: There is a young relationship, I can't tap into it fully but we are trying to work on something together.
When putting an outfit do you look for inspiration or you just dress up?
YS: I would say the sneakers play a big role, I have to blend it with the colour of my outfit. That's why I like two pieces so much because it makes me stand out, I don't like mixing different colours though.
What is in your sneaker collection and how do you pick what you buy?
YS: I'm not a sneakerhead type of vibe, I only buy stuff I like, I don't go for every drop. I like something different.
This editorial is powered by Miller Genuine Draft.
Be sure to check out the Miller Design Lab 2020 edition. MDL is a creative collaboration between streetwear fashion guru Jeff Staple and top local talent.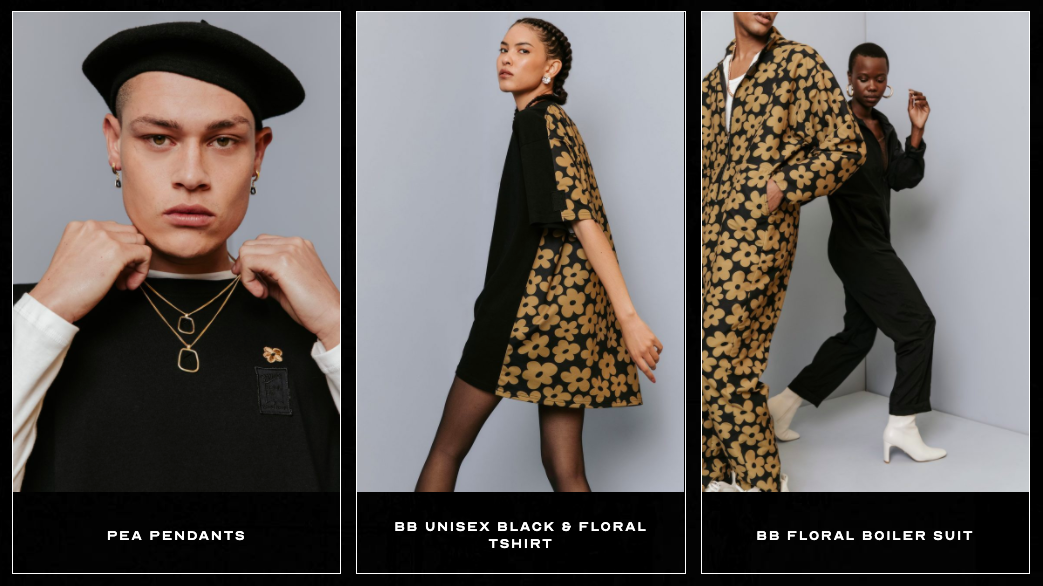 (Visited 6,351 times, 1 visits today)