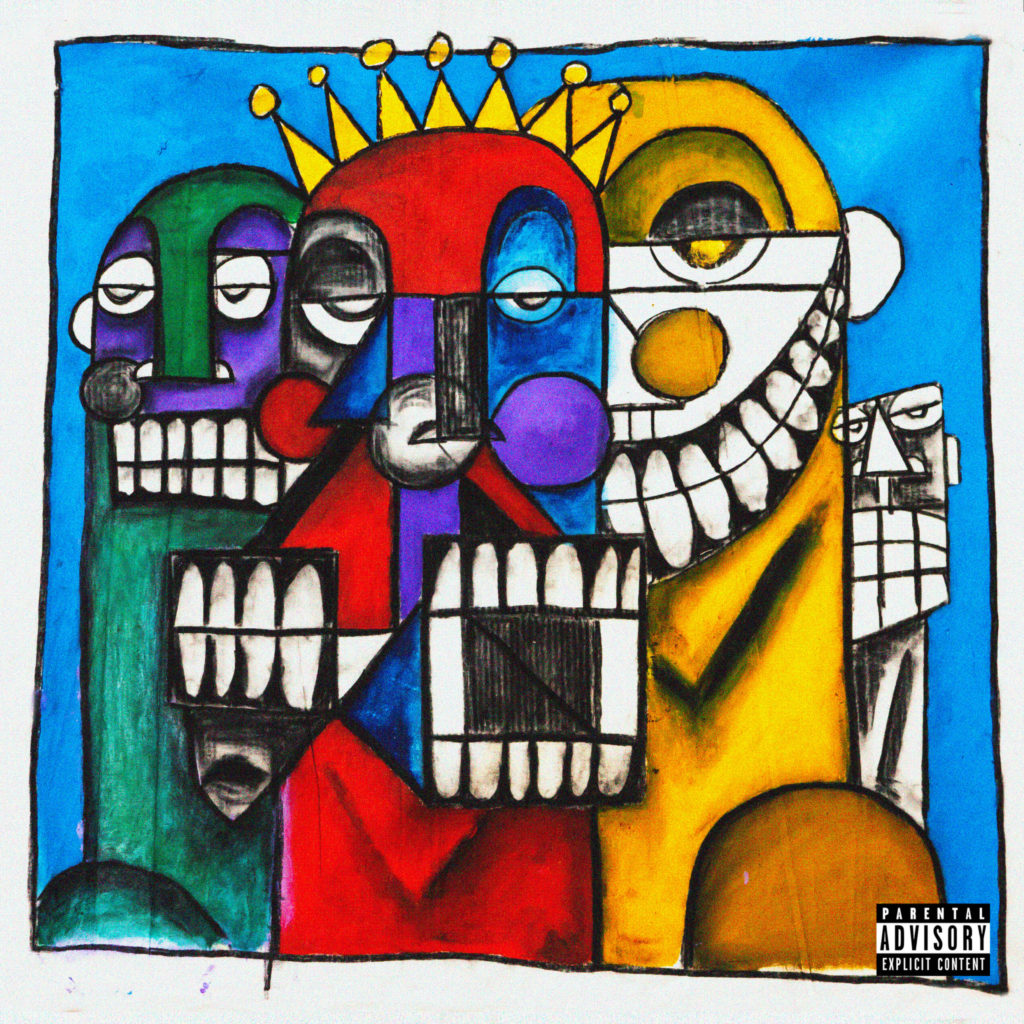 Finally, A-Reece has dropped the tape! Dubbed "Today's Tragedy, Tomorrow's Memory", the mixtape lets the young and lyrically outspoken rapper flow on 13 solid tracks.
Opening with "Long gone are the better days, n***a/God gives and he takes" on "MARK 15: 35", A-Reece spends a portion of Today's Tragedy, Tomorrow's Memory grappling with the idea of death and its effects on those who are left behind.
"2020 was very tough for me," Reece tells Apple Music. "When my father passed away, it kind of put me in a dark place. I had writer's block and was discouraged to even release music that year. The relationship I had with him wasn't perfect, but we were close."
It wasn't until a conversation with an old friend that Reece (born Lehlogonolo Ronald Mataboge) felt inspired to return to the mic. "He told me not to take for granted the influence I have on the kids of today, and how I can turn my pain into something positive by putting it in the music and overcoming it. To me that meant today's tragedy eventually becomes tomorrow's memory. I just have to keep going no matter what." Describing it as "transition from grey clouds to a clear sky", Reece is joined on the album by a host of collaborators including Wordz, BELO SALO and Ayanda Jiya.
The artwork of the album is delivered by the Samurai Farai.
Stream the mixtape below:
Here, the mysterious rapper takes us through selections from his most humanising project to date.
THE SAME THING (feat. Jay Jody)
"I remember after making the beat I didn't know what to do. I sat on it for over a month and some change, just enjoying it without any official idea recorded. It even kind of felt like doing something on it would ruin the whole thing. The beat just sounded perfect they way it was. Only until I played it for a couple of people and all of them said, 'You gotta do something on this; you can't finish the tape without it.'"
HIBACHI
"There's no better feeling than rapping on your own loop. Growing up listening to hip-hop, I've always been drawn to sample-driven production, so to finally be able to create something like that and make a rap song is a dream come true. I'm a minimalist and sometimes I just feel like drums aren't needed on a beat—the vocals act as an instrument by themselves."
RE$IDUAL $ELF-IMAGE (feat. Ayanda Jiya)
"'My heart is in a better place, my mind is in a different state/So I don't even care how much the records made.' I really stand on that. Getting money from the music and being able to feed my family has always been part of the plan, but making music is like second nature to me. It's personal, and I do it because I want to be great at it."
NIGHTMARE ON BRYANSTON DR (feat. BELO SALO) [Freestyle]
"I decided to go Miles Davis on this one and go off improvisation. That's art in itself, letting the rhythm take over, not overthinking anything, just going in and having fun. Everyone has a dark side; everyone has a vice—and this record is for those who realise that about themselves without any shame. I say, 'How you so bad/So bad you caught the devil by surprise' and 'She ain't been to church but she say she got the Bible on her phone' to emphasise the point."
---
Share your thoughts on this article and join the conversation on Twitter or Facebook.
---
(Visited 2,977 times, 1 visits today)