As we wrap up the week, here are the key stories from Africa. Lagos Police have conducted the exhumation of Mohbad's body for an autopsy, stirring the #JusticeForMohbad movement. Meanwhile, the government of Ghana is grappling with a significant financial crisis, being essentially bankrupt.
On a more optimistic note, CCECC has made a commitment to complete the Abuja Light Rail project within eight months. In Libya, the United Nations has revised the death toll from floods to 3,958, shedding light on the extent of the tragedy.
Lastly, Morocco is embarking on a massive $11.7 billion endeavor to reconstruct and recover from the aftermath of a devastating earthquake.
Dive in below for a quick read on the full details of these top stories:
LAGOS POLICE EXHUME MOHBAD'S BODY FOR AUTOPSY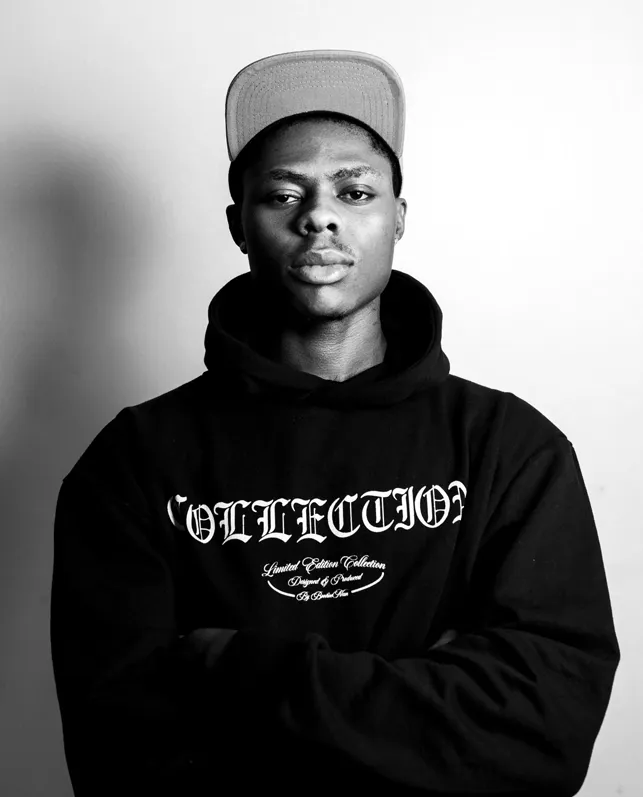 The spokesperson for the Lagos state police command, Benjamin Hundeyin, has officially confirmed the exhumation of Mohbad's body, with plans in progress for an autopsy to take place.
Hundeyin confirmed [Thursday, 21 September] in a tweet that Mohbad's exhumation has been completed, and an autopsy will commence.
Exhumation completed. Autopsy to commence.

#JusticeForMohad #Justice4Mohbad
Renowned Nigerian rapper and singer Ilerioluwa Aloba, commonly known as Mohbad, tragically passed away at the age of 27 on Tuesday, September 12, 2023, sparking widespread outrage on social media with the hashtag #Justice4Mohbad, as his fans take to the streets to demand a thorough investigation into his untimely demise.
In honor of his life, hundreds of fans have organized protests and candlelight vigils in different Nigerian cities over the past few days to remember Mohbad.
The cause of his sudden death in a Lagos hospital remains unknown.
LAST WEEK WE REPORTED: Tributes pour in for Nigerian rapper Mohbad, dead at 27—police to investigate.
THIS IS A DEVELOPING STORY, SO STAY TUNED!
---
GOVERNMENT OF GHANA HAS GONE ESSENTIALLY BANKRUPT
According to a report published this week by The New York Times, the Ghanaian government has gone bankrupt, having failed to pay billions of dollars it owed foreign creditors last December.
As per the report, President Nana Akufo-Addo's government "had no choice but to agree to a $3 billion loan from the lender of last resort, the International Monetary Fund." This loan highlights Ghana's descent into severe financial difficulties, with government entities owing substantial amounts to contractors and grappling with a growing debt crisis.
Furthermore, the report reveals that the Ghanaian government owes independent power producers $1.58 billion and is in danger of experiencing widespread blackouts.
---
CCECC PLEDGES TO COMPLETE ABUJA LIGHT RAIL IN EIGHT MONTHS
The China Civil Engineering Construction Corporation Ltd (CCECC) has committed to finishing the Abuja light rail project in eight months.
CCECC Chairman, Jason Zhang, announced the commitment during a courtesy visit with the company's management team to Vice President Kashim Shettima at the Presidential Villa, Abuja.
This information was conveyed in a statement by Stanley Nkwocha, who serves as the media aide to the vice president.
---
UNITED NATIONS REVISES DEATHS FROM FLOODS IN LIBYA TO 3,958
The United Nations, citing the World Health Organization (WHO), has revised the count of lives lost due to the devastating floods in Libya to 3,958, with more than 9,000 people still unaccounted for.
In the initial report on Saturday, the Coordination of Humanitarian Affairs (OCHA) stated that there were at least 11,300 fatalities in Derna, Libya, as a result of the catastrophic floods.
---
MOROCCO TO SPEND $11.7 BILLION ON POST-EARTHQUAKE RECONSTRUCTION
In response to the impactful earthquake that occurred on Friday, September 8, 2023, Morocco intends to allocate a minimum of $11.7 billion for a post-earthquake reconstruction plan spanning the next five years, as announced by the royal palace on Wednesday.
A powerful earthquake measuring 6.8 in magnitude struck Morocco, claiming the lives of over 2,900 people, primarily in the remote villages of the High Atlas mountains.
The plan aims to assist 4.2 million people in the hardest-hit provinces like Al Haouz, Chichaoua, Taroudant, Marrakech, Ouarzazate, and Azizlal by providing new housing and improving infrastructure to support social and economic development in the earthquake-affected areas, as announced by the royal palace following a meeting with King Mohammed VI, government, and army officials.
---
'THE REAL HOUSEWIVES OF LAGOS' RETURNS FOR SEASON 2 ON SHOWMAX
'The Real Housewives of Lagos,' the West African addition to the global Real Housewives series, returns for its second season, featuring two fresh faces.
Season 2 introduces fashion entrepreneur Tania Omotayo and former model and socialite Faith Morey, who join the existing cast that includes renowned Nollywood actor Iyabo Ojo, celebrity designer and stylist Toyin Lawani Adebayo, as well as socialites and businesswomen Chioma Ikokwu, Laura Ikeji-Kanu, and Mariam Timmer.
The second season of "The Real Housewives of Lagos" is all set to hit Showmax on September 29, with new episodes every Friday.
---
VIDA E CAFFÈ PLANS TO EXPAND TO AFRICAN AND MIDDLE EASTERN MARKETS
The Cape Town-based coffee chain, Vida e Caffè, is strategically preparing to extend its presence into African and Middle Eastern markets in the forthcoming 12-18 months, as it nears the milestone of 300 stores.
With 267 stores in South Africa and 27 across Ghana, Mauritius, and Zambia, Vida e Caffè plans to expand by opening around 25 new stores by the end of the first quarter of 2024, while also considering entry into markets in Botswana and Eswatini, with potential expansion into Tanzania later in the year.
---
Share your thoughts on this article and join the conversation on Twitter or Facebook.
---
(Visited 879 times, 1 visits today)