As we wrap up the week, here are the key stories from Africa. Morocco secures the hosting rights for the 2025 Africa Cup of Nations. Nigeria's INEC announces election dates for Edo and Ondo states.
South Africa, Nigeria, and Congo grapple with high crime rates. Nigerian labor unions plan an indefinite strike from October over the rising cost of living.
---
Namibia halts chicken and egg imports from South Africa due to an avian flu outbreak. Lastly, Nigeria declares October 2nd a public holiday for Independence Day. These stories capture the continent's diverse issues and developments.
Dive in below for a quick read on the full details of these top stories:
POLICE GIVE UPDATE ON MOHBAD'S AUTOPSY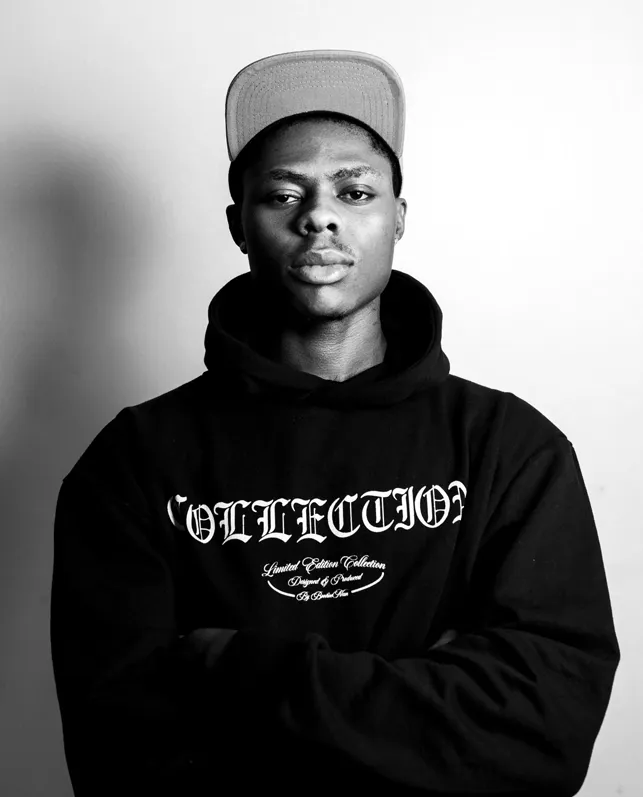 The Lagos State Police Command provided an update on the autopsy for the late Nigerian singer, Ilerioluwa Aloba, also known as Mohbad, with the Lagos State Police Public Relations Officer, SP Benjamin Hundeyin, noting that the autopsy was conducted by by best forensic pathologists in the country.
In a Twitter (now X) post, the spokesperson for the command disclosed that the late singer's family members were present during the autopsy.
He encouraged Nigerians to stay composed as they await the autopsy results, emphasizing:
"As assured by the CP, the autopsy was promptly carried out, by some of the best forensic pathologists in the country, in the presence of family members.

"While we await the result, we urge everyone to remain calm and confident in the process. There is absolutely no underhand dealing, as feared by some concerned persons.

"In the meantime, other aspects of the investigation are progressing well."
---
MOROCCO TO HOST 2025 AFRICA CUP OF NATIONS WHILE THE 2027 AFCON WILL BE JOINTLY HOSTED BY KENYA, UGANDA, AND TANZANIA
Morocco has been chosen as the esteemed host nation for the forthcoming 35th edition of the TotalEnergies CAF Africa Cup of Nations in 2025, as formally declared by the Executive Committee.
The decision was taken during the meeting of the CAF Executive Committee on Wednesday, 27 September 2023.
Meanwhile, the 2027 rights were handed to a co-bid from Kenya, Tanzania and Uganda. This announcement came directly from the CAF President, Dr. Patrice Motsepe, following the CAF Executive Committee Meeting held in Cairo on Wednesday, 27 September 2023. solidifying these nations' roles in the upcoming tournament.
---
NIGERIA: INEC ANNOUNCES DATES FOR EDO, ONDO GOVERNORSHIP ELECTIONS
The Independent National Electoral Commission (INEC) of Nigeria has established the dates for the governorship elections in Edo and Ondo states.
The Edo State governorship election is set for 21 September 2024, while the Ondo State election will take place on Saturday, 16 November 2024, according to a statement from INEC's spokesperson, Sam Olumekun.
"As provided in Section 178 (2) of the Constitution of the Federal Republic of Nigeria, 1999 (as amended), election into the said offices shall hold not earlier than 150 days and not later than 30 days before the expiration of the tenure of` the last holder of the office. The latest date for Election to the office of Governor, Edo State, is 12th October 2024 while that of Ondo State is 24th January 2025."
The current governors' terms will conclude on 11 November 2024, for Edo State and 23 February 2025, for Ondo State.
INEC further stated that election details will be published on its website and shared on its social media platforms.
Meanwhile, INEC has slated the governorship elections in Bayelsa, Kogi, and Imo for November 11th.
---
SOUTH AFRICA IS ONE OF THREE AFRICAN COUNTRIES WITH HIGH CRIME ALONGSIDE NIGERIA AND CONGO
South Africa is one of three African countries with high crime and resilience alongside Nigeria and Congo.
Congo holds the 5th position globally for organized crime, followed by Nigeria at the 6th spot, with South Africa ranking 7th.
This is according to the latest data from the Global Organized Crime Index [2023].
The Global Organized Crime Index is a multi-dimensional tool that assesses the level of criminality and resilience to organized crime for 193 countries along three key pillars – criminal markets, criminal actors, and resilience.
The Republic of Congo scored (7.35) criminality score (out of 10) which makes it the 5th in the world and first highest in Africa, behind Nigeria (7.28) and South Africa (7.18).
South Africa
The research revealed that South Africa plays a role in different types of trafficking, including human trafficking, sex trafficking, child labor, domestic servitude, organ smuggling, illegal child adoptions, forced surrogacy, and the use of body parts in traditional medicine.
In addition, South Africa faces multiple financial crimes, including fraud, tax evasion, embezzlement, fund misappropriation, illicit financial flows, and robbery, with fraud being particularly concerning as many South Africans become victims of digital fraudsters.
Republic of Congo
Human trafficking is a significant issue in the Democratic Republic of the Congo (DRC), affecting many of its people, as the DRC serves as a source, transit, and destination for individuals, including men, women, and children, enduring forced labor, sex trafficking, child recruitment into armed groups in conflict-ridden eastern regions, and widespread child labor in mines.
Nigeria
Human trafficking is a significant issue in Nigeria, affecting men, women, and children, with networks operating from southern Nigeria, especially Benin City in Edo State, specializing in sex trafficking within West Africa and Europe, and other networks exploiting labor, particularly involving children, for domestic work, begging, small commerce, mining, and farming within Nigeria and the West African region.
---
NIGERIA LABOR UNIONS CALL FOR INDEFINITE SHUTDOWN STRIKE FROM OCT OVER COST OF LIVING
The Nigeria Labour Congress (NLC) and Trade Union Congress (TUC) have collectively announced an indefinite nationwide strike starting on 3 October 2023, with participants expressing their opposition to government policies like the removal of fuel subsidies during the current high-cost-of-living situation.
Unions want President Bola Tinubu to change his May decision to remove the long-standing fuel subsidy, which had kept prices low but was straining government finances. Since then, inflation has reached 25 percent, and fuel prices have tripled, as part of his efforts to improve the struggling economy.
The prices of essential goods and services, including food, transportation, and electricity, have surged.
Union leaders, in a joint statement, announced a complete shutdown that will continue until the government addresses the needs of Nigerian workers and the general population.
"The Federal Government has refused to meaningfully engage and reach agreements with organised labour on critical issues of the consequences of the unfortunate hike in price of petrol which has unleashed massive suffering on Nigeria workers and masses."
---
NAMIBIA SUSPENDS IMPORT OF CHICKEN AND EGGS FROM SOUTH AFRICA DUE TO AVIAN FLU OUTBREAK
Namibia has suspended chicken and egg imports from South Africa due to the most severe bird flu outbreak in South Africa's history. This measure aims to safeguard Namibia's poultry industry.
The decision, with immediate implementation, was prompted by an "alarming" surge in cases of "highly pathogenic avian influenza," as stated by the agriculture ministry.
"Importation and in-transit movement" of live chickens, poultry meat, eggs and chicks from South Africa would be suspended "until further notice," it said.
Namibia has traditionally considered South Africa its "preferred supplier" of chicken, but it also imports poultry from Europe and South America, as explained by Agriculture Ministry spokesman Jona Musheko to AFP.
---
ETHIOPIA'S TIGIST ASSEFA SMASHES WOMEN'S MARATHON WORLD RECORD IN BERLIN
Ethiopia's Tigist Assefa achieved a remarkable feat by breaking the women's marathon world record in Berlin. Assefa's extraordinary performance saw her shatter the previous record by over two minutes, clocking an official time of 2 hours, 11 minutes, and 53 seconds.
She set a blistering pace, leaving her competition behind and surpassing Kenyan Brigid Kosgei's 2019 record of 2 hours, 14 minutes, and 4 seconds. Assefa's accomplishment adds another milestone to an already impressive career, as she also set a course record with a personal best in the same race last year.
In addition to Assefa's achievement, the Berlin Marathon saw Eliud Kipchoge become the first man to win five Berlin marathons, marking a day of extraordinary records in the world of marathon running.
---
NAMIBIA IS OUT OF THE RUGBY WORLD CUP 2023
Namibia's hopes at the Rugby World Cup were dashed as they suffered a 36-26 defeat against Uruguay, who managed to recover from a 14-point deficit in their Pool A match at OL Stadium on Wednesday, 27 September 2023.
This marked Namibia's second loss in the tournament, eliminating them from cup contention after their initial defeat against France with a final score of 96-0, leaving them at the bottom of Group A.
---
NIGERIA: FEDERAL GOVERNMENT DECLARES 02 OCTOBER PUBLIC HOLIDAY 'INDEPENDENCE DAY'
To mark Nigeria's 63rd independence celebration, the Federal Government (FG) has officially declared Monday, October 2nd, as a public holiday.
The Minister of Interior, Dr. Olubunmi Tunji-Ojo, announced this on behalf of the federal government in Abuja on Thursday, 28 September 2023. This information was shared in a statement by the ministry's Permanent Secretary, Dr. Oluwatoyin Akinlade.
Tunji-Ojo expressed that President Bola Ahmed Tinubu is deeply committed to addressing the challenges confronting the nation. He emphasized that these socio-economic and security challenges are not unique to Nigeria but are global in nature.
"It is today a known fact that difficult socio-economic and security challenges are global, and Nigeria is not isolated.

"The Government is daily making efforts to confront these varied and numerous challenges with all the might available until respite comes our way," the statement quoted him as saying.

"Our warm welcoming spirit and love as well as our unbounded human capital and the richness of our land makes Nigeria unarguably the leading black Nation in the World being Africa's pride and beacon of hope for the Renewed Hope of President Bola Ahmed Tinubu, GCFR.

"While wishing the citizens a memorable independence celebration, the Minister recalled that our founding fathers, despite the differences in faith, tribe and tongue, came together for Nigeria's freedom which we enjoy today," the statement added.
---
BURNA BOY AND J HUS HEADLINE INAUGURAL AFRO NATION NIGERIA FESTIVAL
Afro Nation has recently unveiled Burna Boy and J Hus as the headlining acts for its highly-anticipated Nigerian debut edition, set to take place on the 19th and 20th of December 2023 at Tafawa Balewa Square in Lagos, Nigeria.
The event boasts an impressive lineup, featuring renowned artists like Flavour, Black Sherrif, and Seyi Vibez, with several additional artists yet to be disclosed in the following weeks.
Tickets are already selling, with general admission starting at ₦24,000 (approximately R600 in ZAR).
---
BURNA BOY ANNOUNCES "I TOLD THEM" TOUR "16-CITY TOUR"
Despite the cancellation of his South African show, Burna Boy remains unwavering in his pursuit of musical excellence. The Afrobeats luminary has just revealed his ambitious "I Told Them… Tour," a 16-city journey that commences this November in Los Angeles.
Tour dates:
Nov. 3 – Los Angeles, CA – BMO Stadium
Nov. 5 – Seattle, WA – Climate Pledge Arena
Nov. 7 – Vancouver, BC – Rogers Arena
Nov. 9 – Edmonton, AB – Rogers Place
Nov. 12 – Denver, CO – Ball Arena
Nov. 17 – Houston, TX – Toyota Center
Nov. 18 – Austin, TX – Moody Center
Feb. 18 – Minneapolis, MN – Target Center
Feb. 21 – Chicago, IL – Wintrust Arena
Feb. 22 – Columbus, OH – Nationwide Arena
Feb. 24 – Toronto, ON – Scotiabank Arena
Feb. 28 – Montreal, QC – Bell Centre
March 1 – Camden, NJ – Freedom Mortgage Pavilion
March 2 – Boston, MA – TD Garden
March 7 – Washington, DC – Capital One Arena
March 9 – Atlanta, GA – State Farm Arena
I Told Them… is Burna Boy's seventh studio album, released this past August. It is headed by singles such as "Sittin' on Top of the World," "City Boys," and "Big 7."
---
Share your thoughts on this article and join the conversation on Twitter or Facebook.
---
(Visited 40 times, 1 visits today)